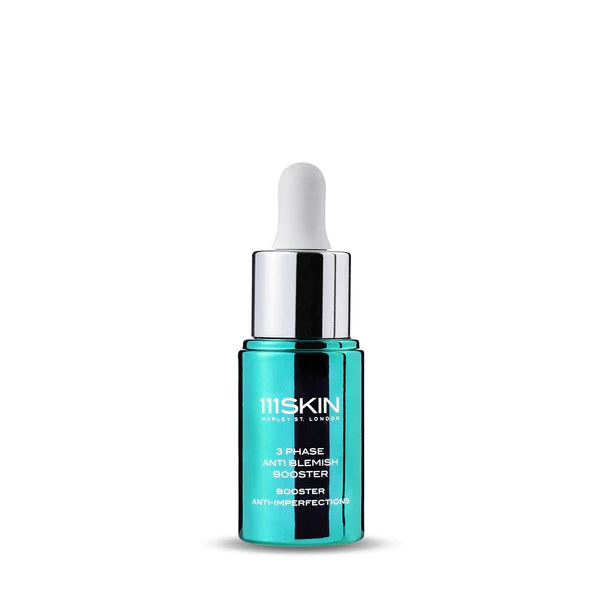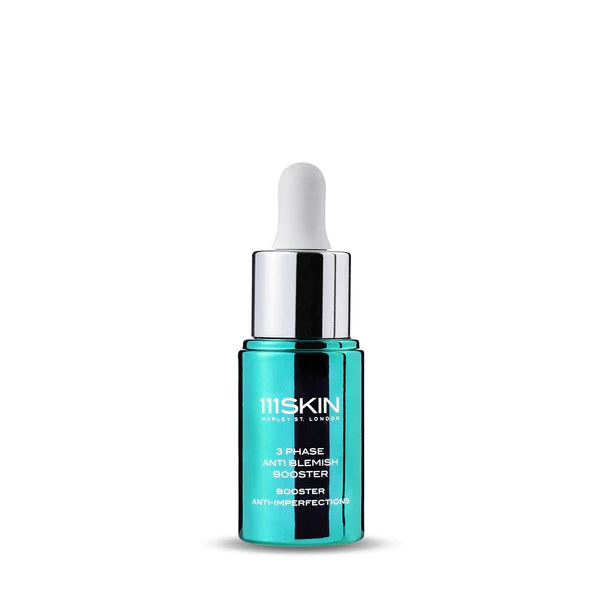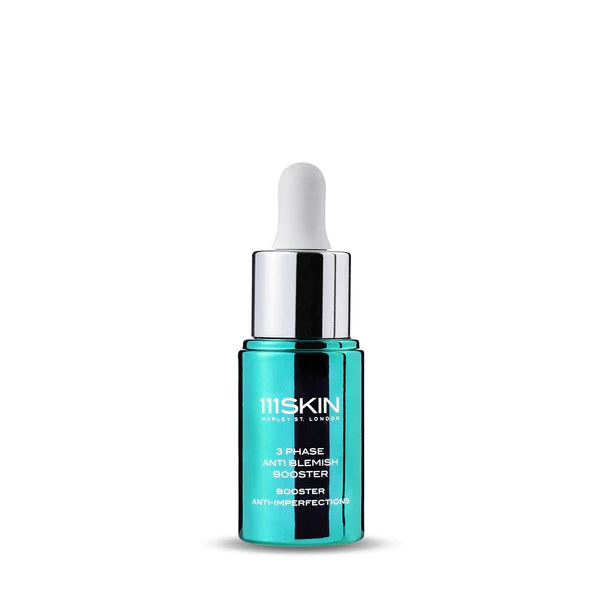 3 Phase Anti Blemish Booster
The last thing you want to see in the mirror is a blemish but if one appears then our highly efficacious 3 Phase Anti-Blemish Booster will come to the rescue. It combines a potent blend of active ingredients to target and prevent blemishes, inflammation and post blemish pigmentation without drying the skin. Firstly, Salicylic Acid to target blemishes and prevent breakouts, clear clogged pores and gently exfoliate. Next, Kojic Acid targets post-inflammatory hyperpigmentation and discoloration. Additionally, Colloidal Sulphur, with renowned antibacterial properties will reduce and prevent breakouts and blemishes.
Used for prevention, the Booster regulates sebum production, refines pores and reduces breakouts. Used as a treatment, the Anti Blemish booster targets blemish-causing bacteria, reduces inflammation and repairs broken skin. In the aftermath of a breakout, this product works to regulate pigmentation, hydrate, heal and re-balance the skin. The result is a clearer complexion that is smooth, hydrated and blemish-free.
Suitable for blemish-prone skin, this Booster could make the difference between fearing a break-out at any moment, and stepping out with confidence.