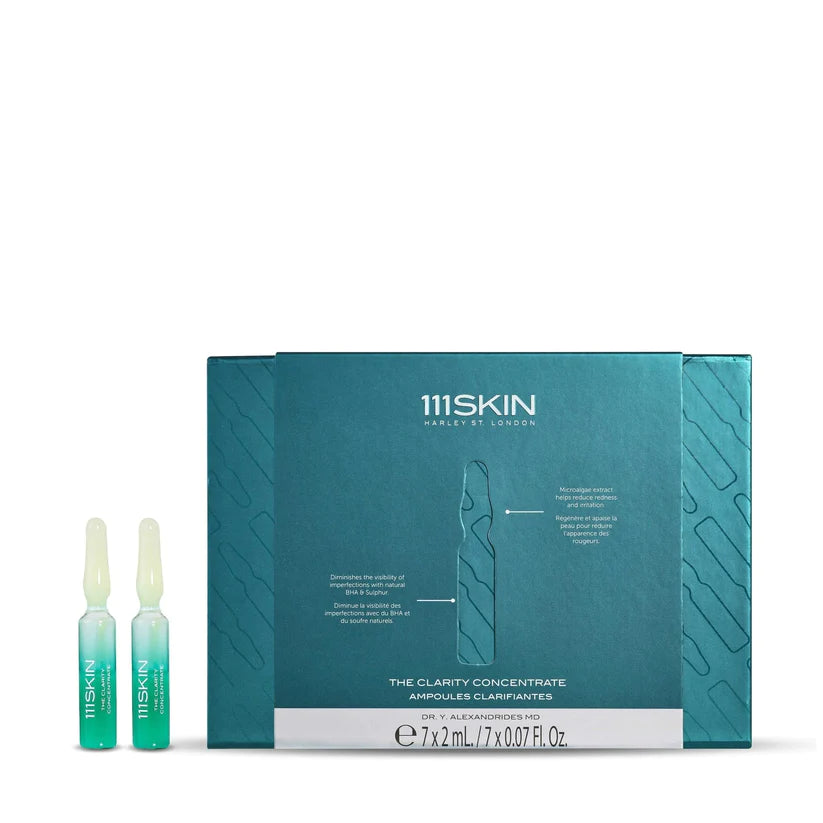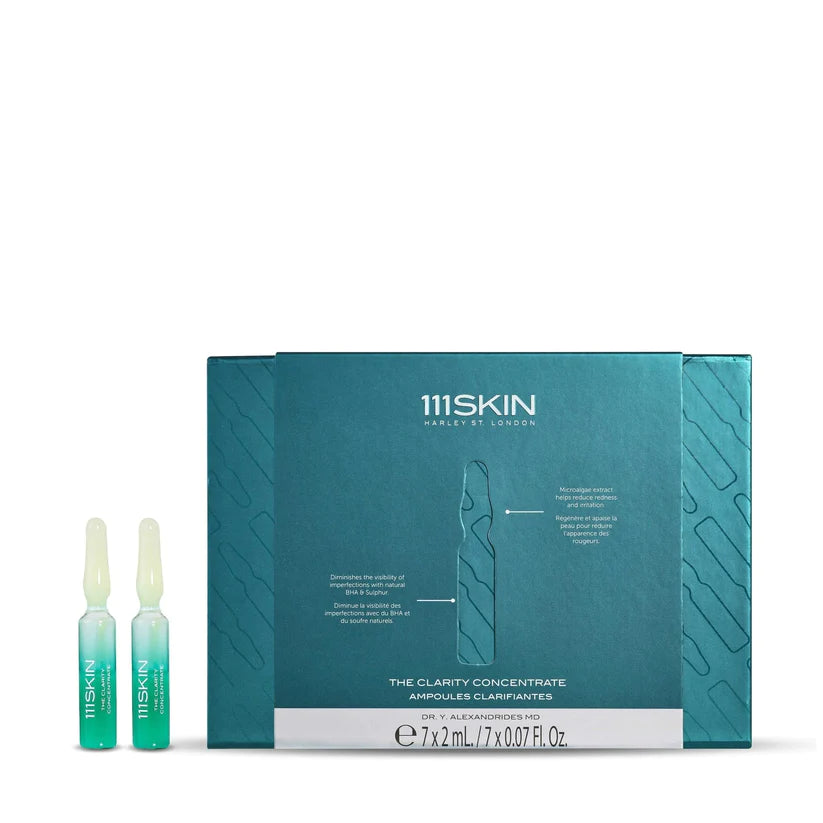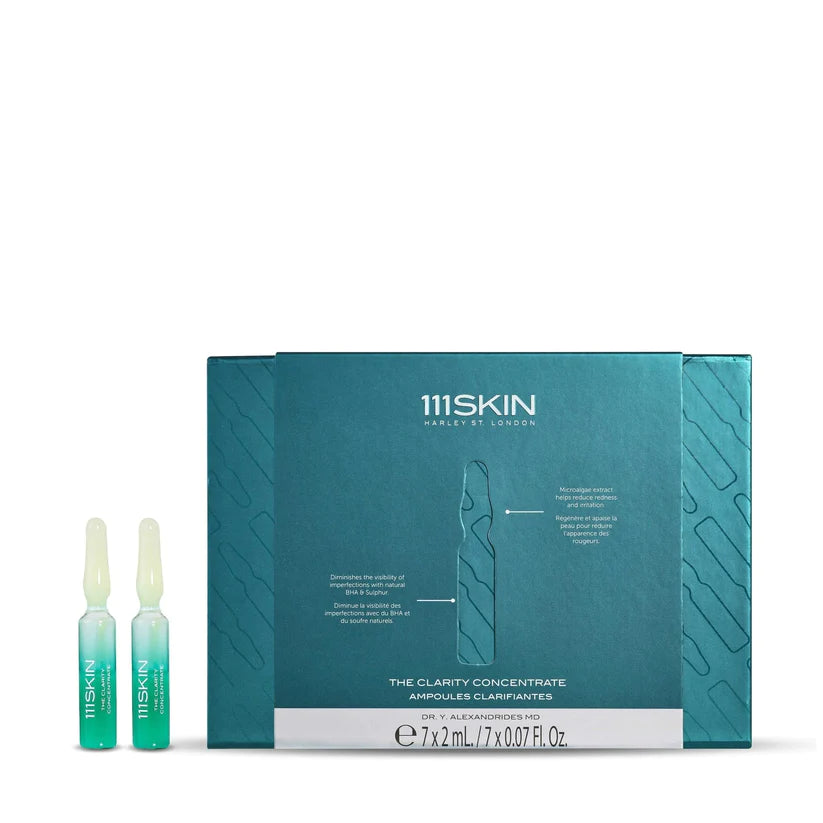 Loaded with the antibacterial powerhouse, Colloidal Sulphur, this ultimate seven-day clarifying treatment program reduces the appearance of imperfections through a blend of active ingredients specifically formulated to address congested, blemished and oily skin. Dr Yannis has also added a dose of Willow Bark Extract, rich in BHA (Beta Hydroxy Acid), to reduce inflammation, as well as the formation and appearance of blackheads.
Soothing Microalgae Extract works hard too to promote cell turnover and skin healing, alongside Cleome Leaf Extract, which is known for its anti-inflammatory and antioxidant properties.
Whether you're prone to congestion, blemishes or oily skin, our action packed ampoules will clear your complexion with pore size visibly reduced and a reduction in blackheads and breakouts.