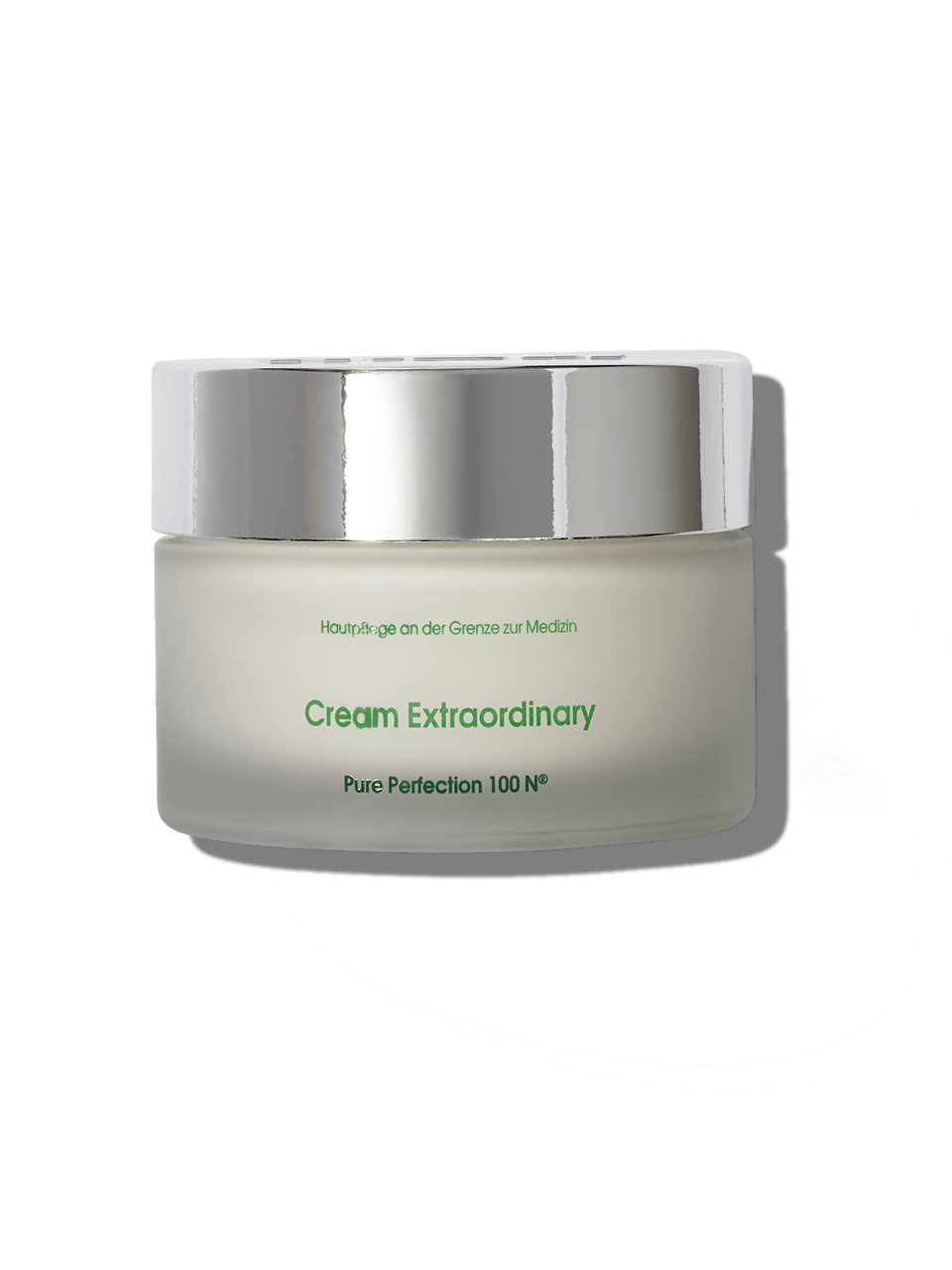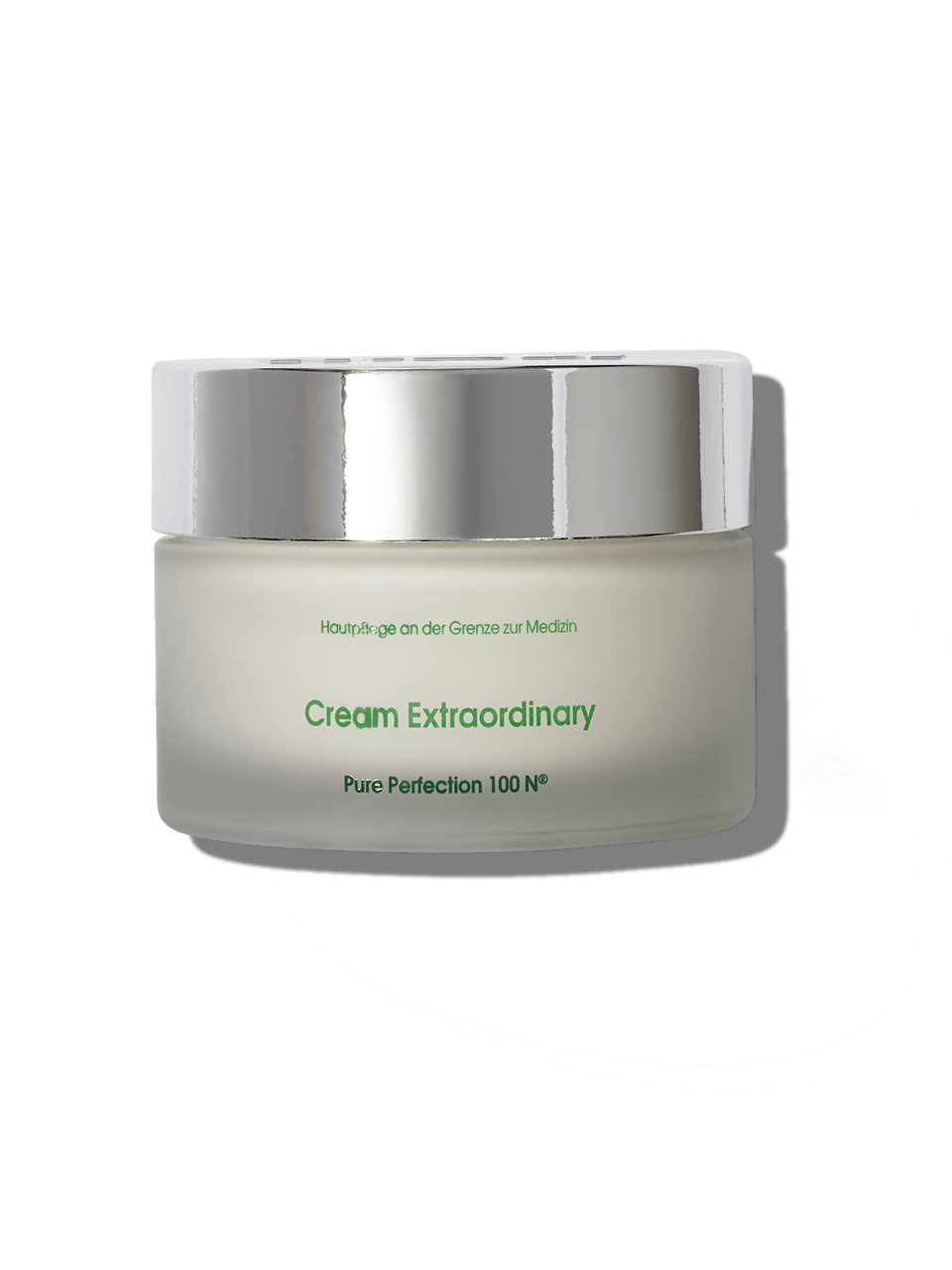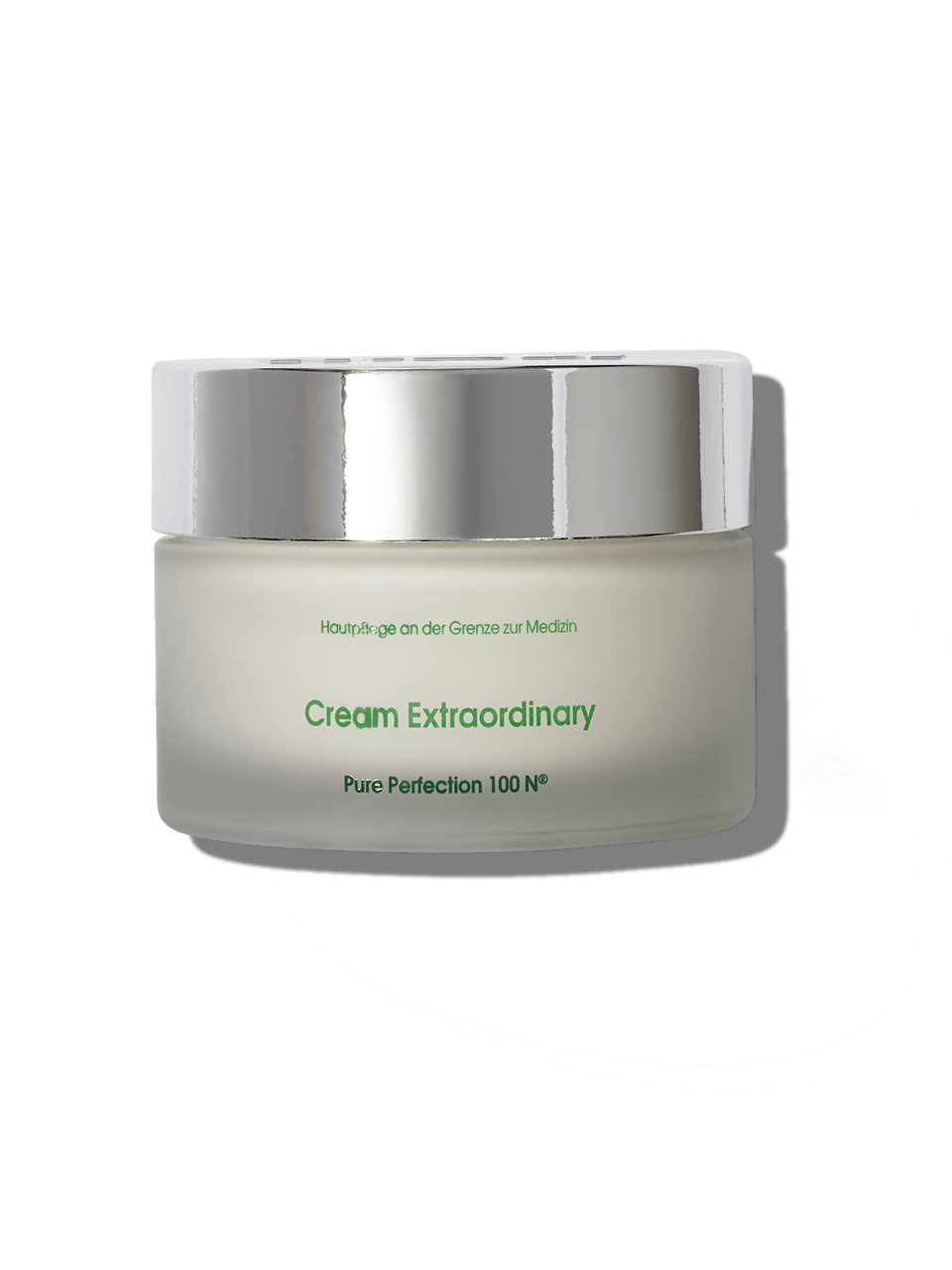 Extraordinary Skin Perfector

A synergistic combination of deeply nourishing, advanced ingredients and precious gold leaf flakes. Cream Extraordinary intensively moisturizes the skin while stimulating collagen synthesis, allowing for a long-term plumping effect from deeper layers of the tissue.

Fine lines and wrinkles are smoothed and significantly reduced. Light diffracting real gold leaf flakes illuminate and bring a truly unique radiance to the skin. The properties of this extraordinary cream soothe and restore even the most sensitive or irritated skin.

Stimulates collagen synthesis
Plumps fine lines and wrinkles from the inside
Strengthens dermal and epidermal linkage
Illuminates with precious gold flakes
Provides long-term moisturization
Increases ability to retain moisture
Leaves a velvety soft feel