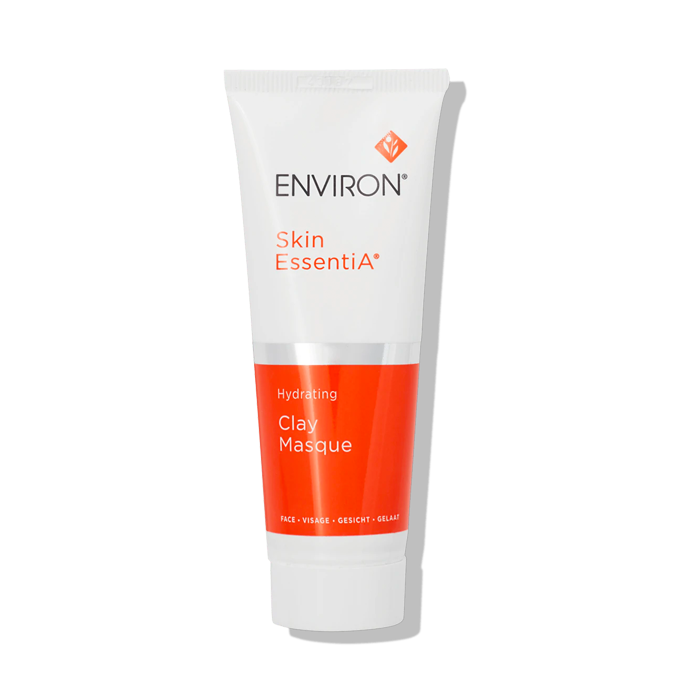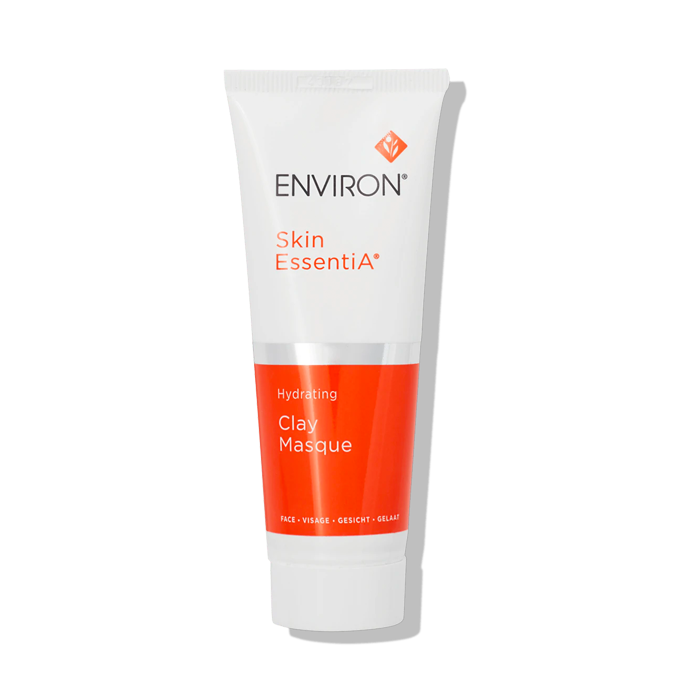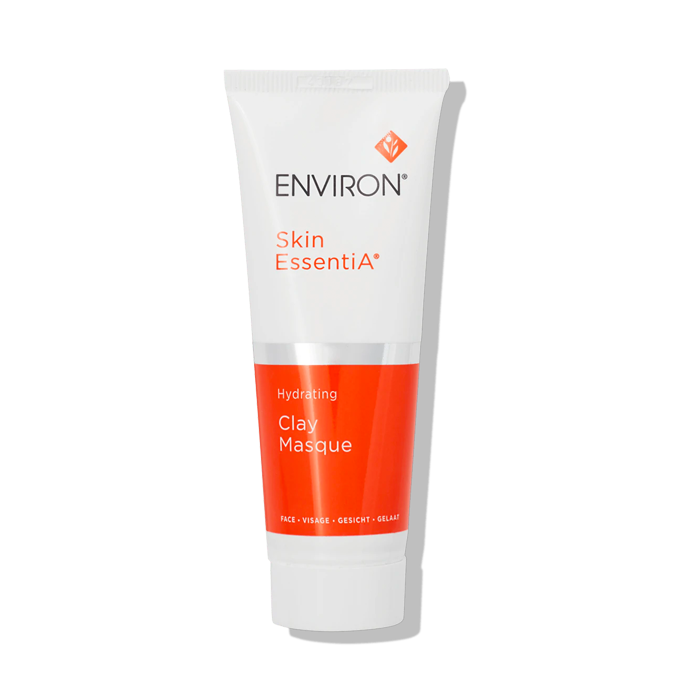 SkinEssentiA Hydrating Clay
This luxurious, creamy clay masque assists in absorbing excess surface oils and gently polishes the appearance of the skin's surface, leaving it feeling smoother and looking more radiant.
Assists in refining the skin's texture while absorbing excess oils from the skin's surface.
Helps to improve the appearance of skin congestion.
Contains vitamin E – an antioxidant that has rehydrating skin benefits.
Hydrating Clay Masque is a multi-tasking masque that could be applied as either a quick, gentle facial or décolletage micro-exfoliant or alternatively as a hydrating masque. It is gentle enough to use two or three times a week.
When used as a micro-exfoliant:

Apply the Hydrating Clay Masque over the Dual Action Pre-Cleansing Oil.
Micro-exfoliate by massaging with your fingertips in a circular motion before rinsing off with water.
Remove the last traces of the masque with your preferred Environ cleanser.
When used as a hydrating masque:

After pre-cleansing and cleansing with your preferred Environ products, apply the Hydrating Clay Masque evenly over the face and leave on for 10-20 minutes.
The masque becomes transparent as it dries.
To remove the masque, wet your fingertips and briefly massage the excess product on the face.
Remove all product by rinsing the face and neck and then cleansing or toning.
When used as an overnight masque:

First apply your Environ evening skin regime.
Follow with a thin layer of the Hydrating Clay Masque and leave on overnight.
Remove the next morning with your preferred Environ cleanser and follow with your Environ morning skin routine.