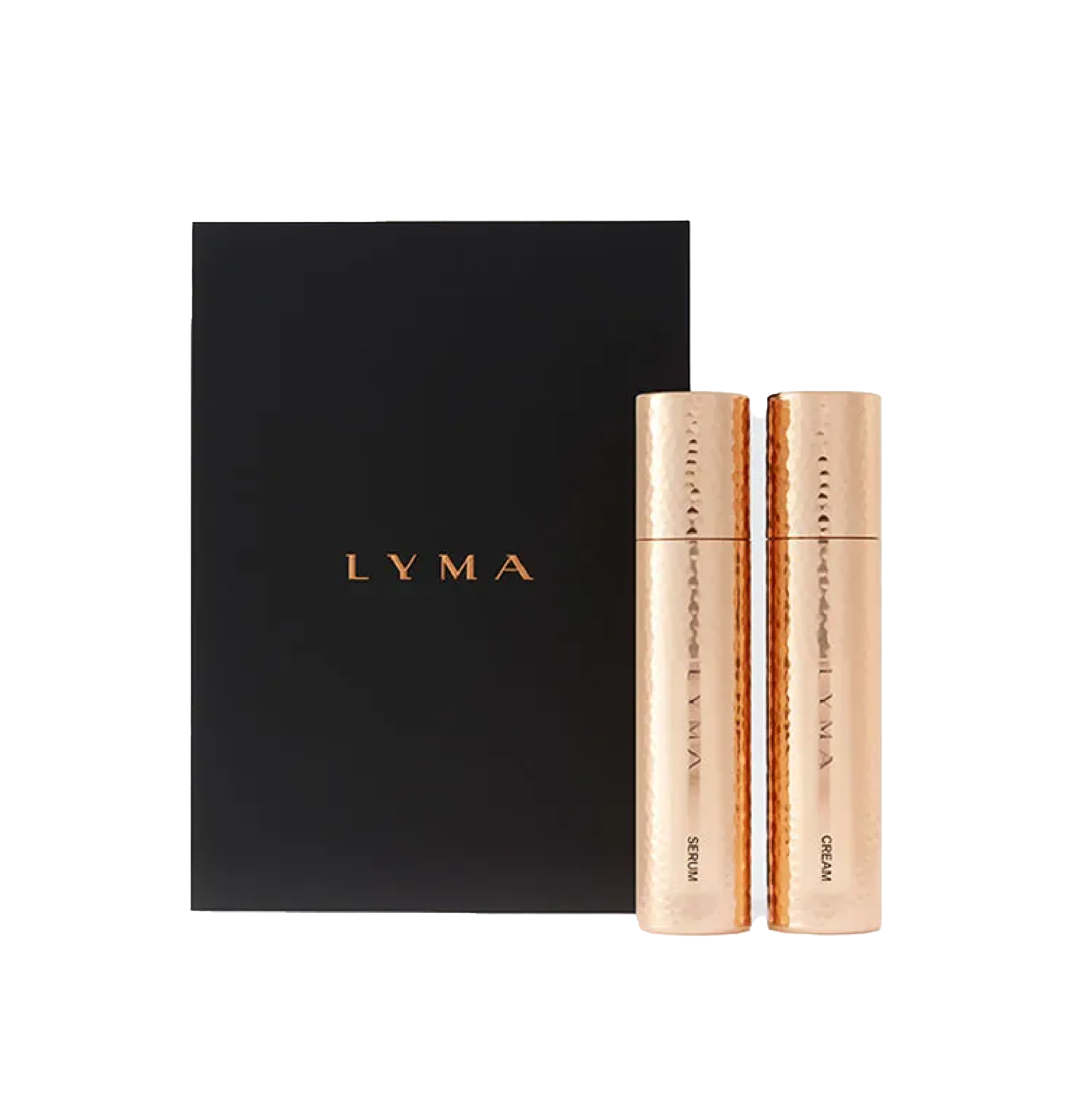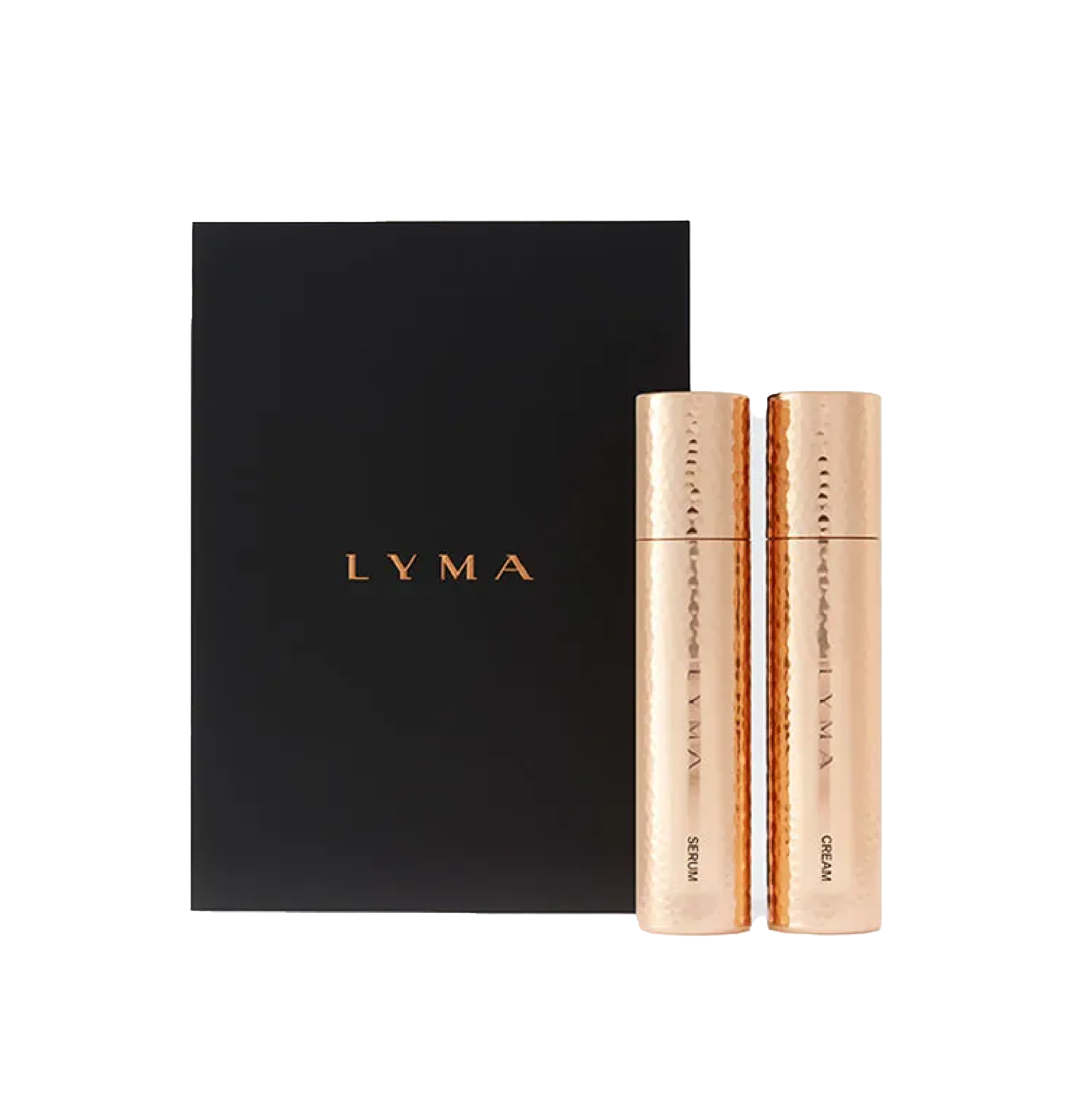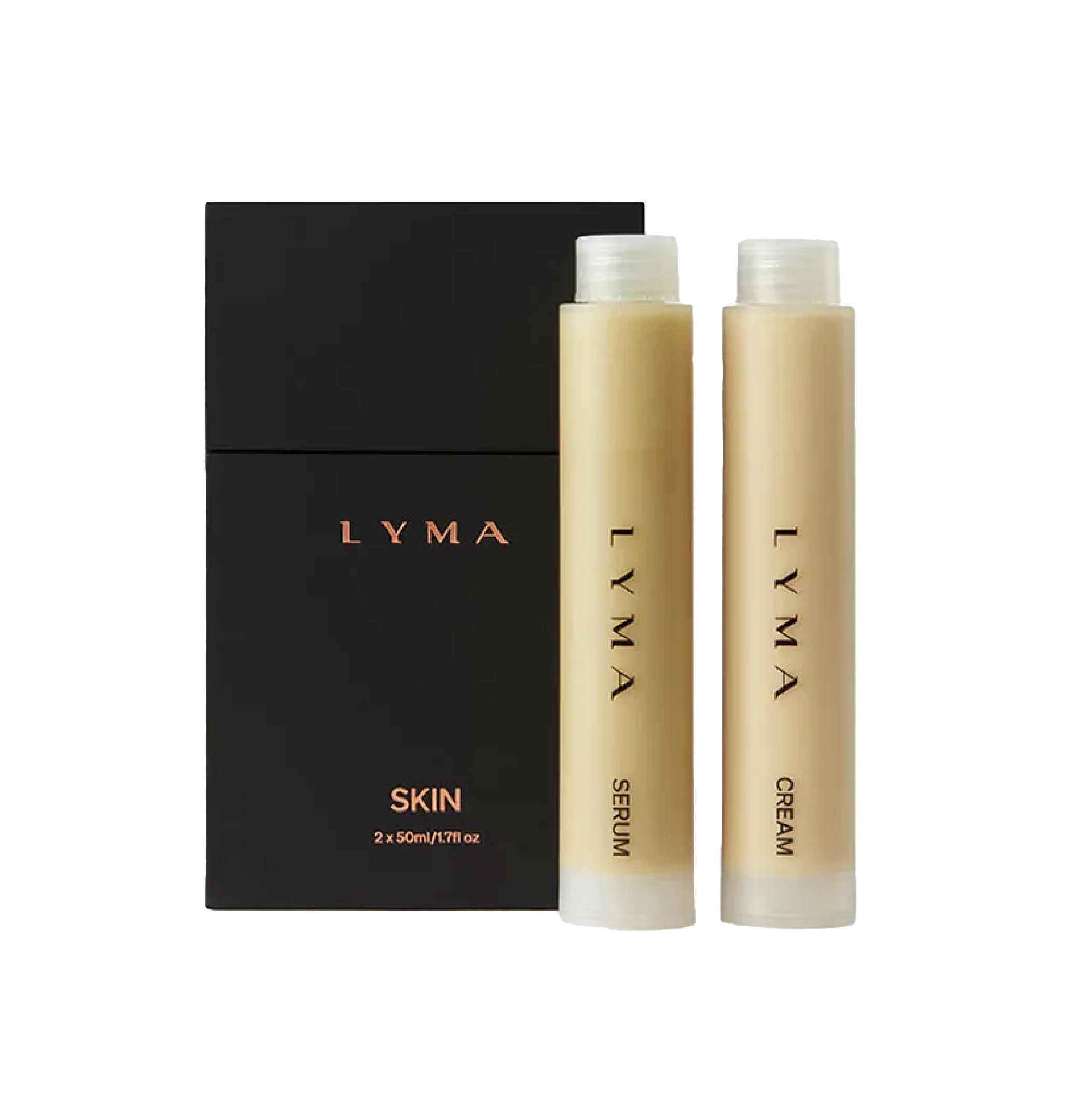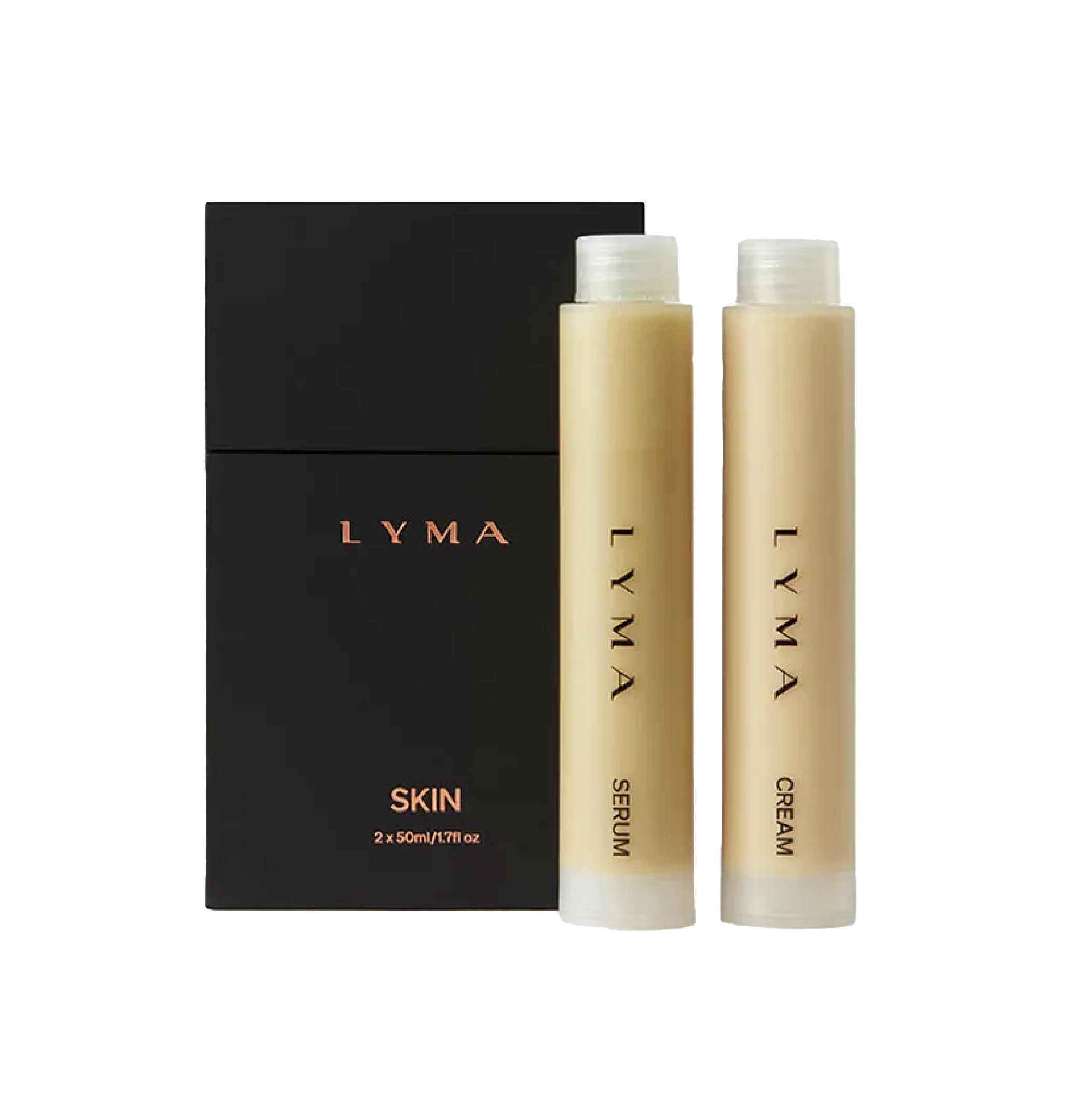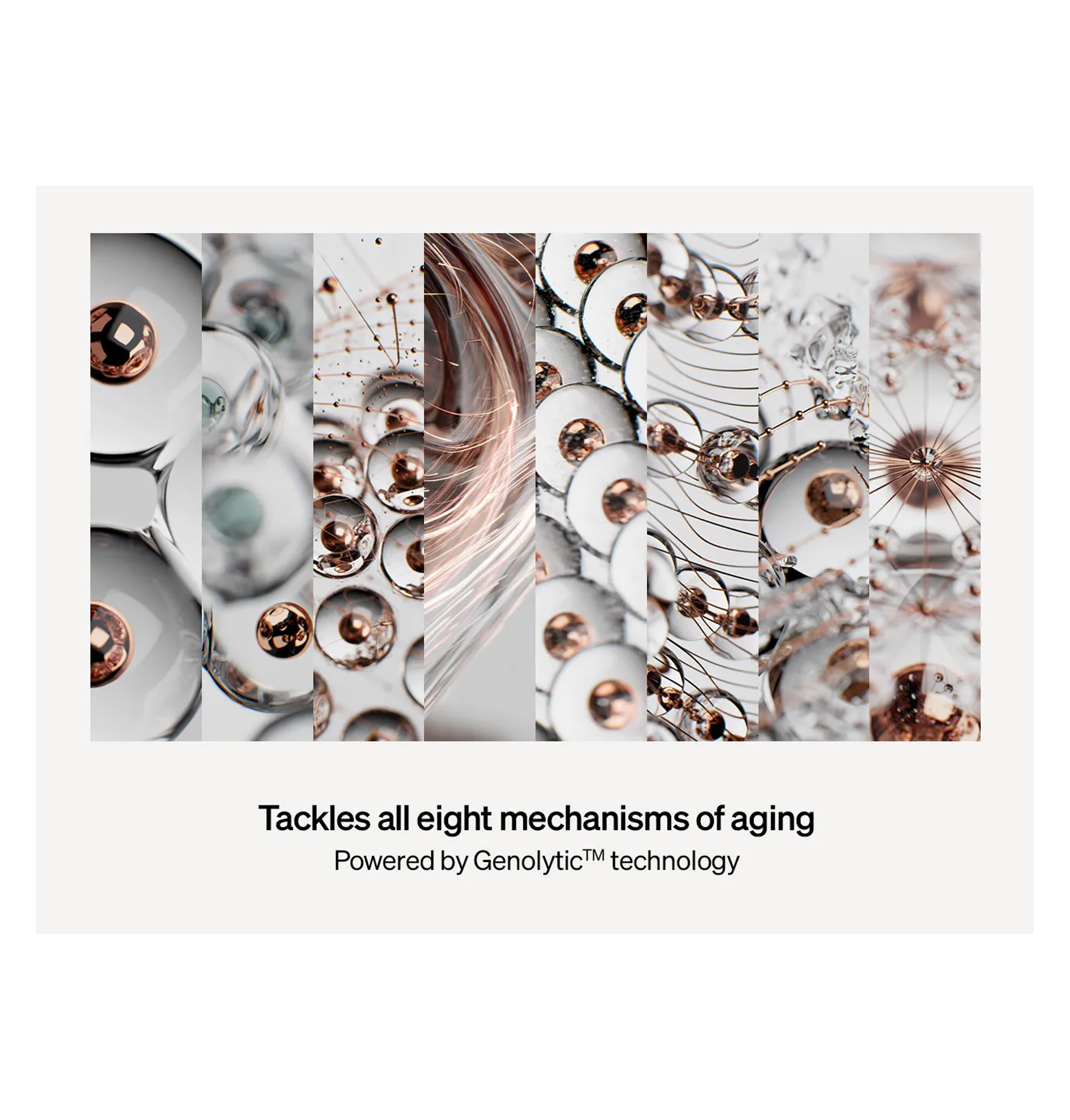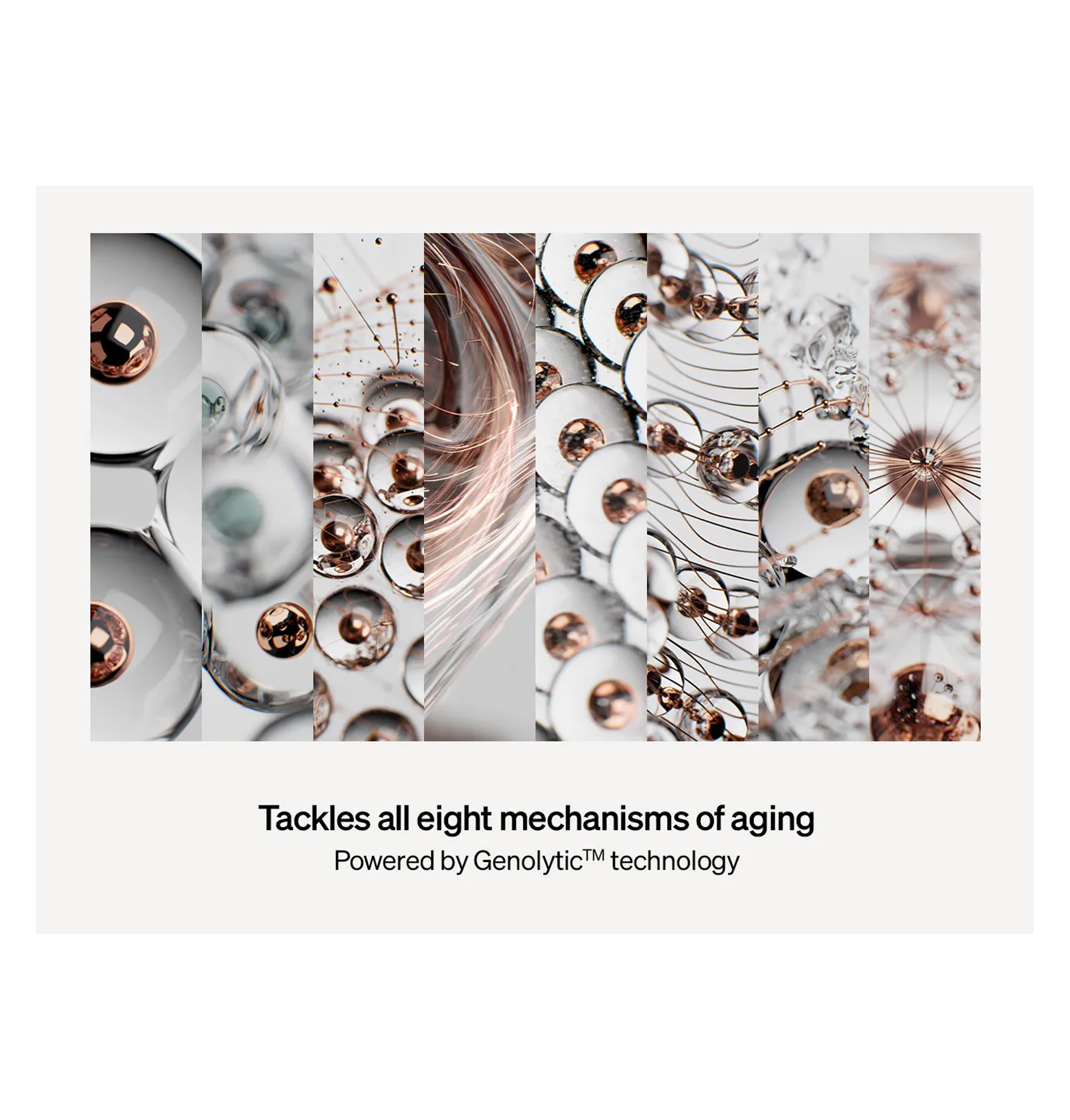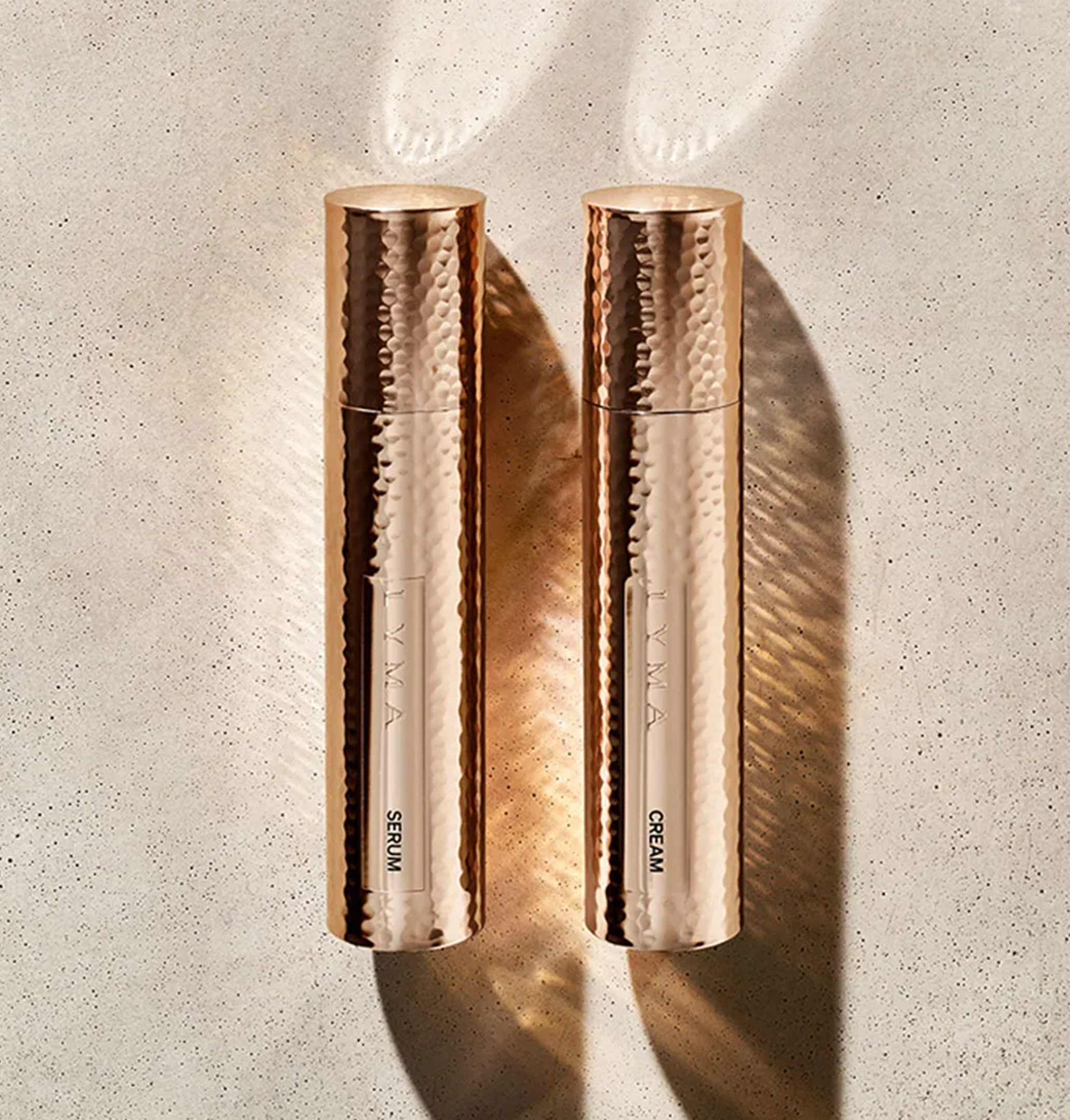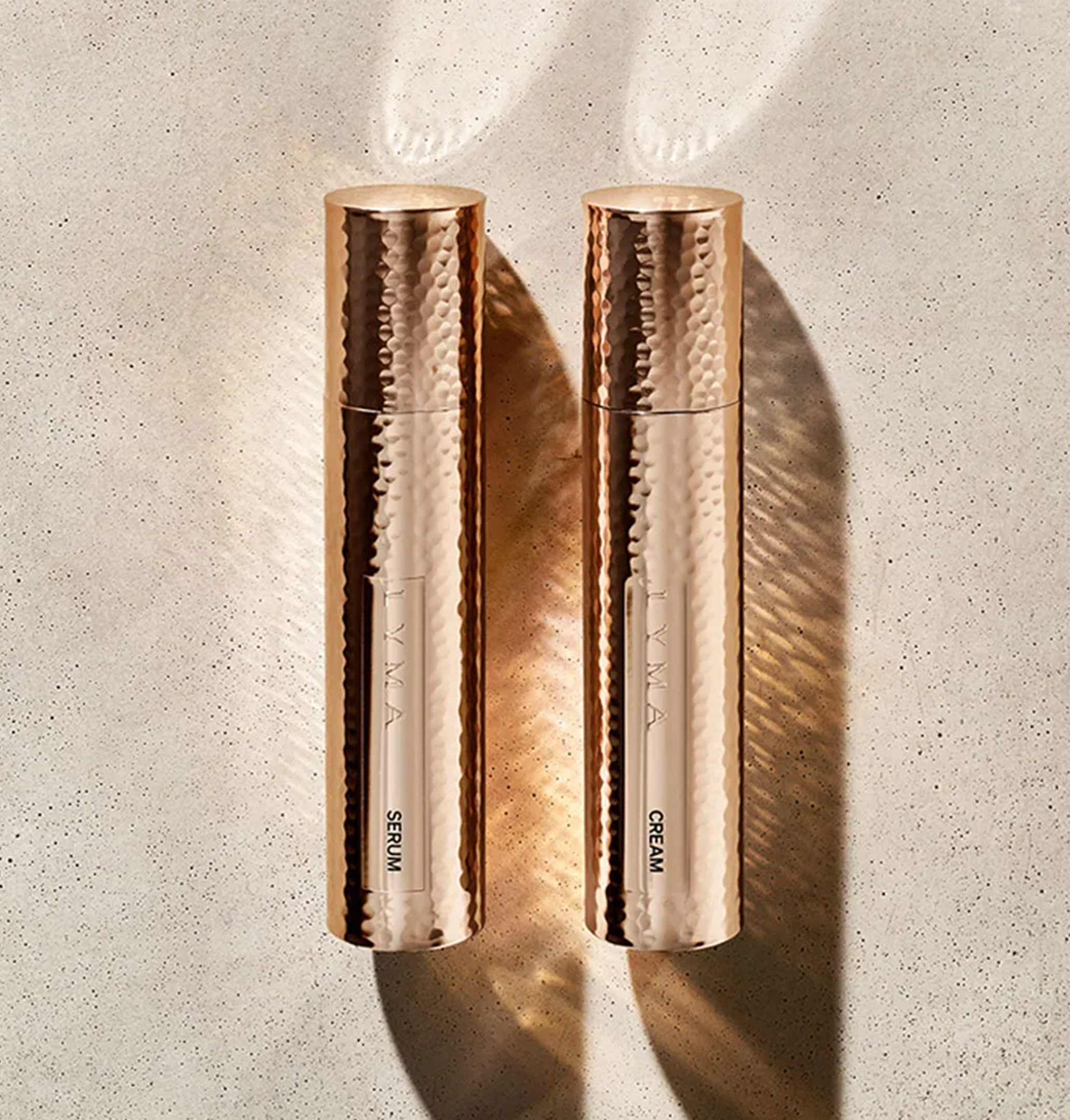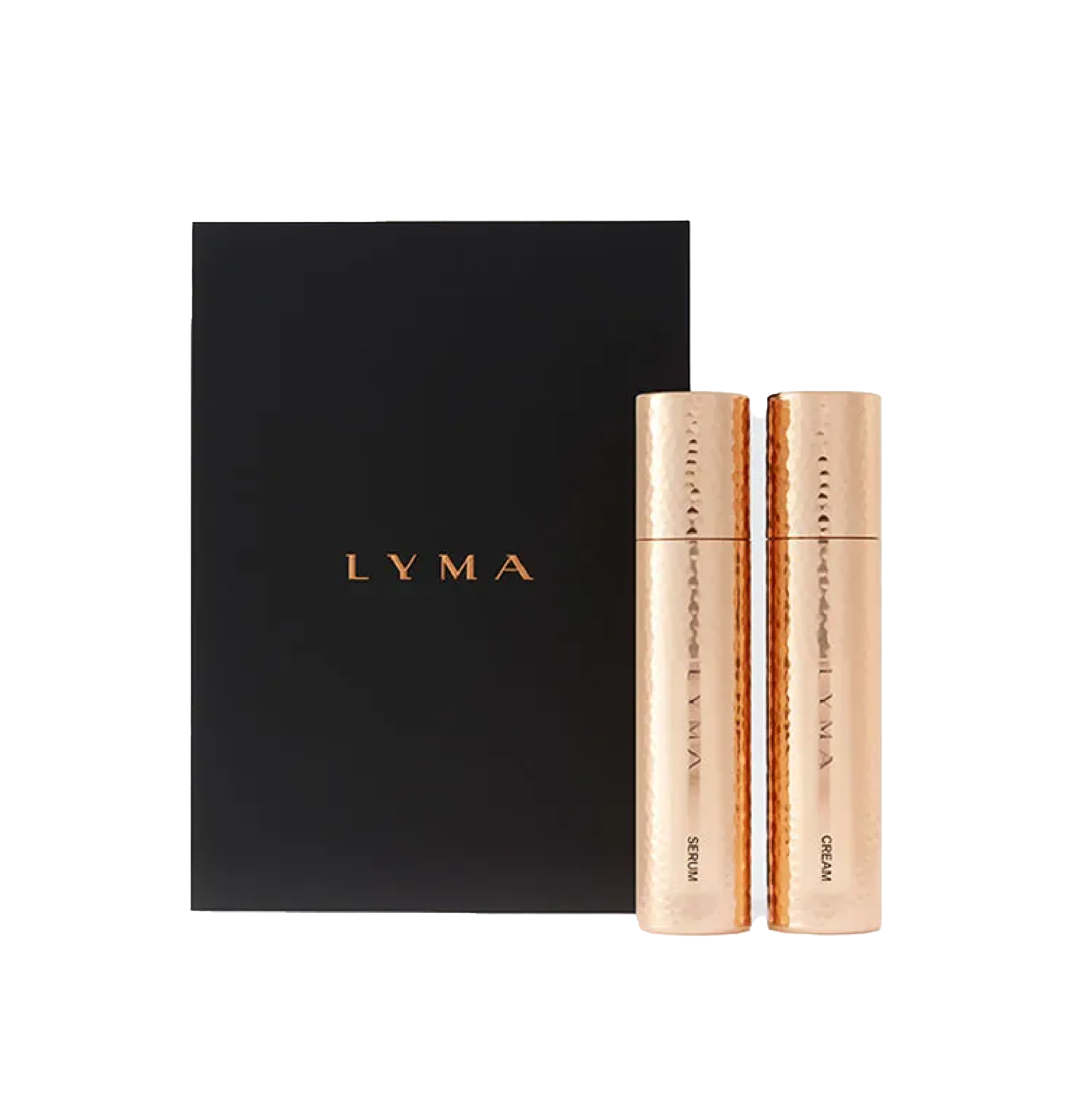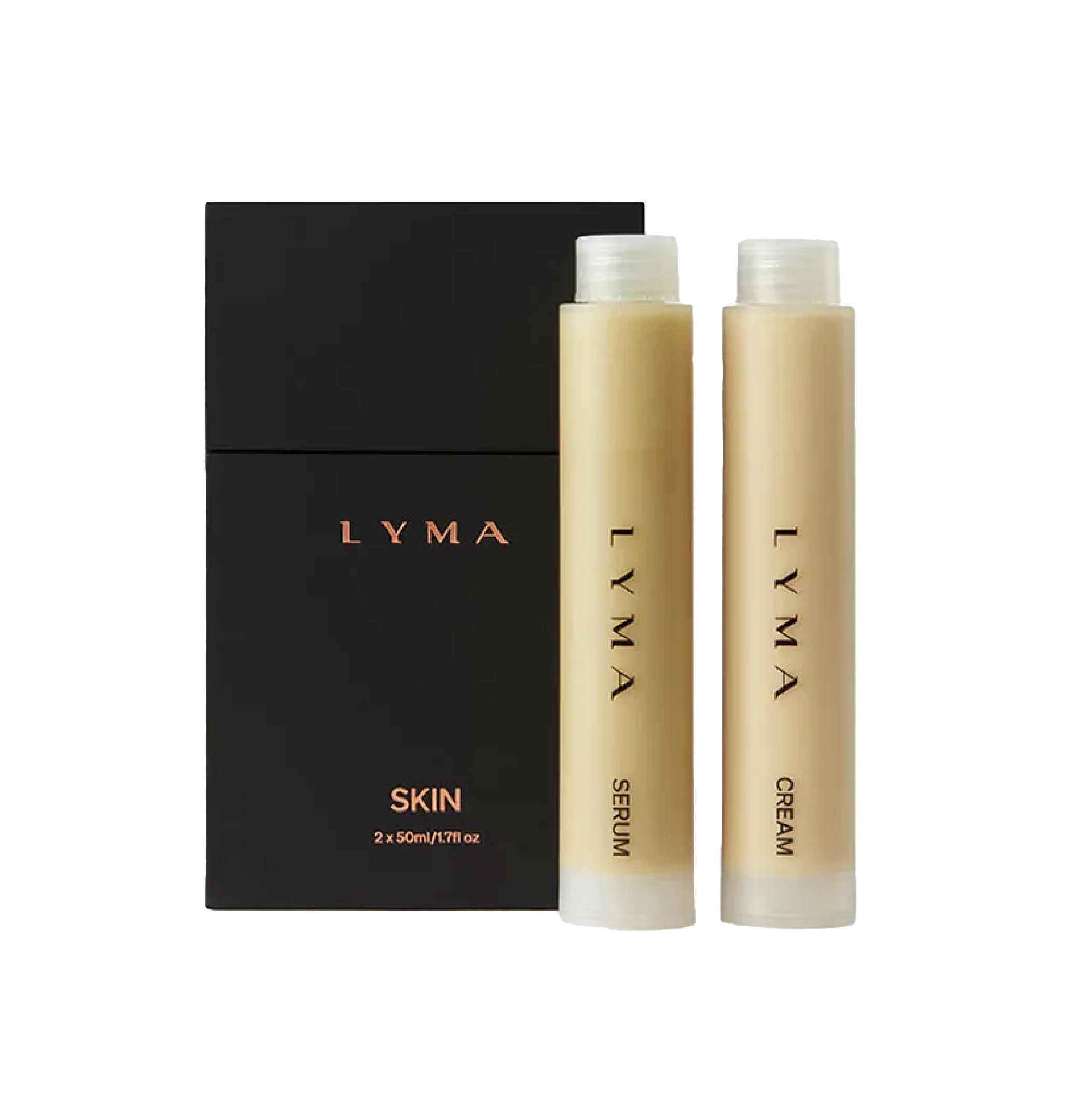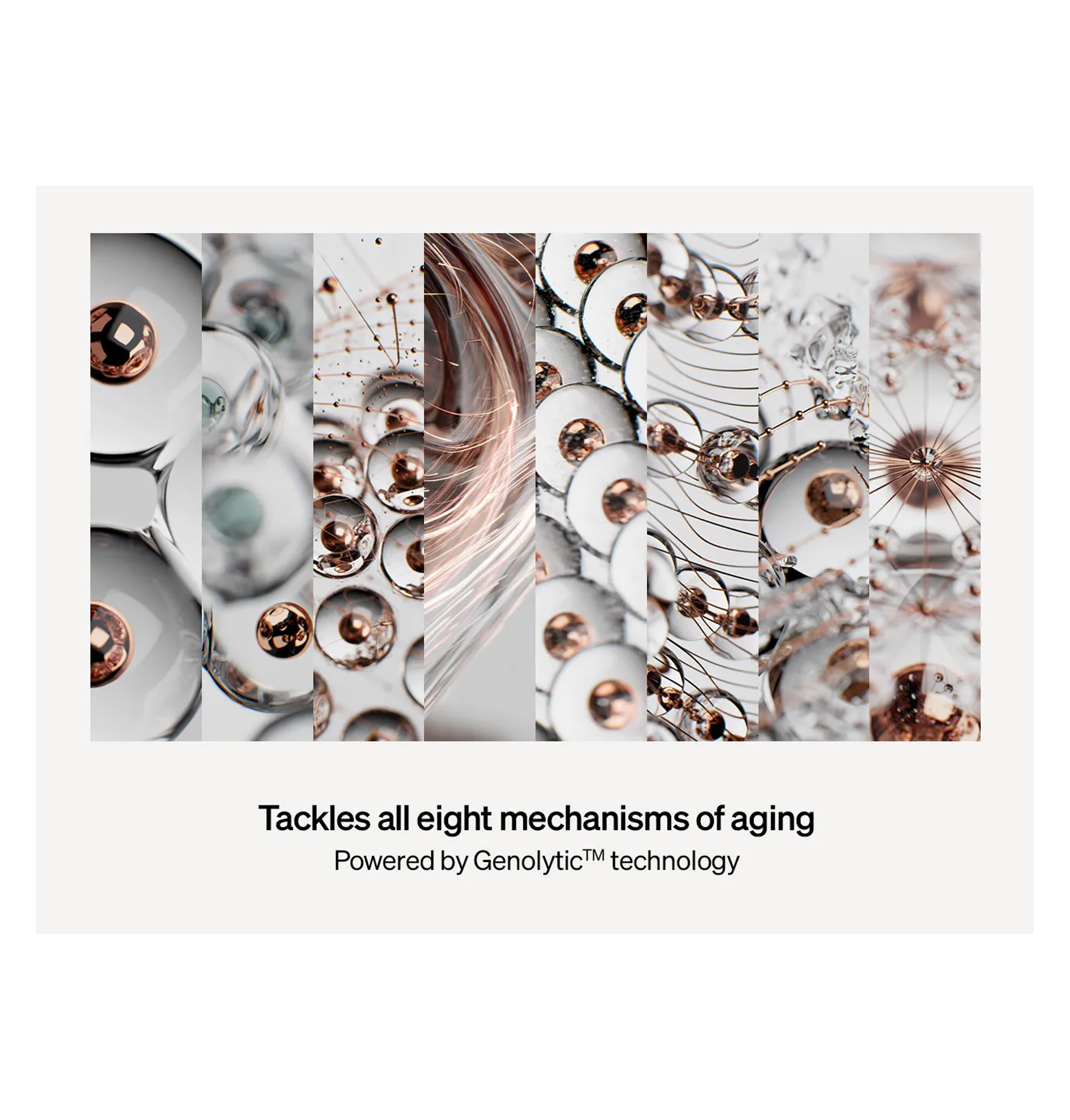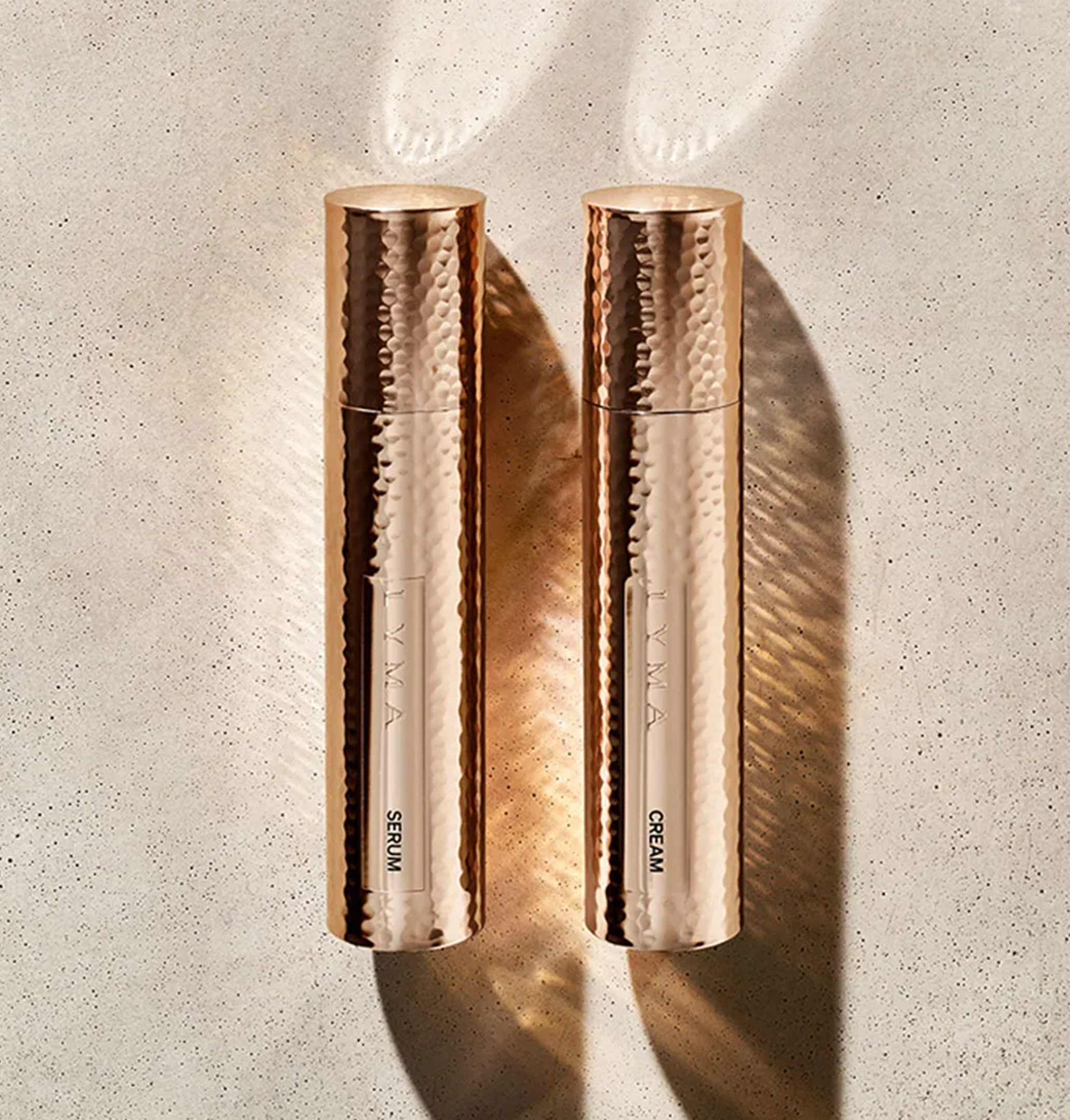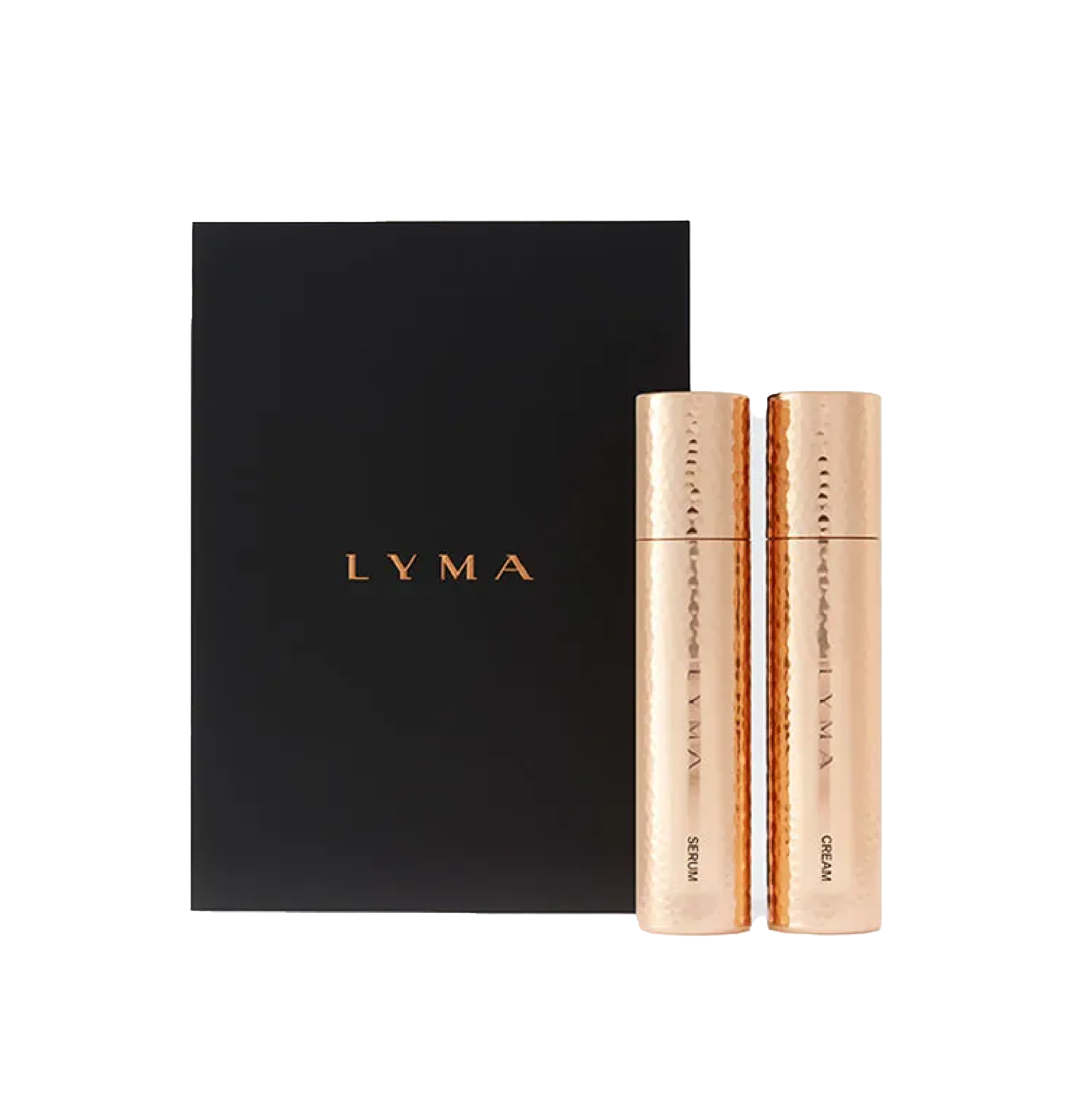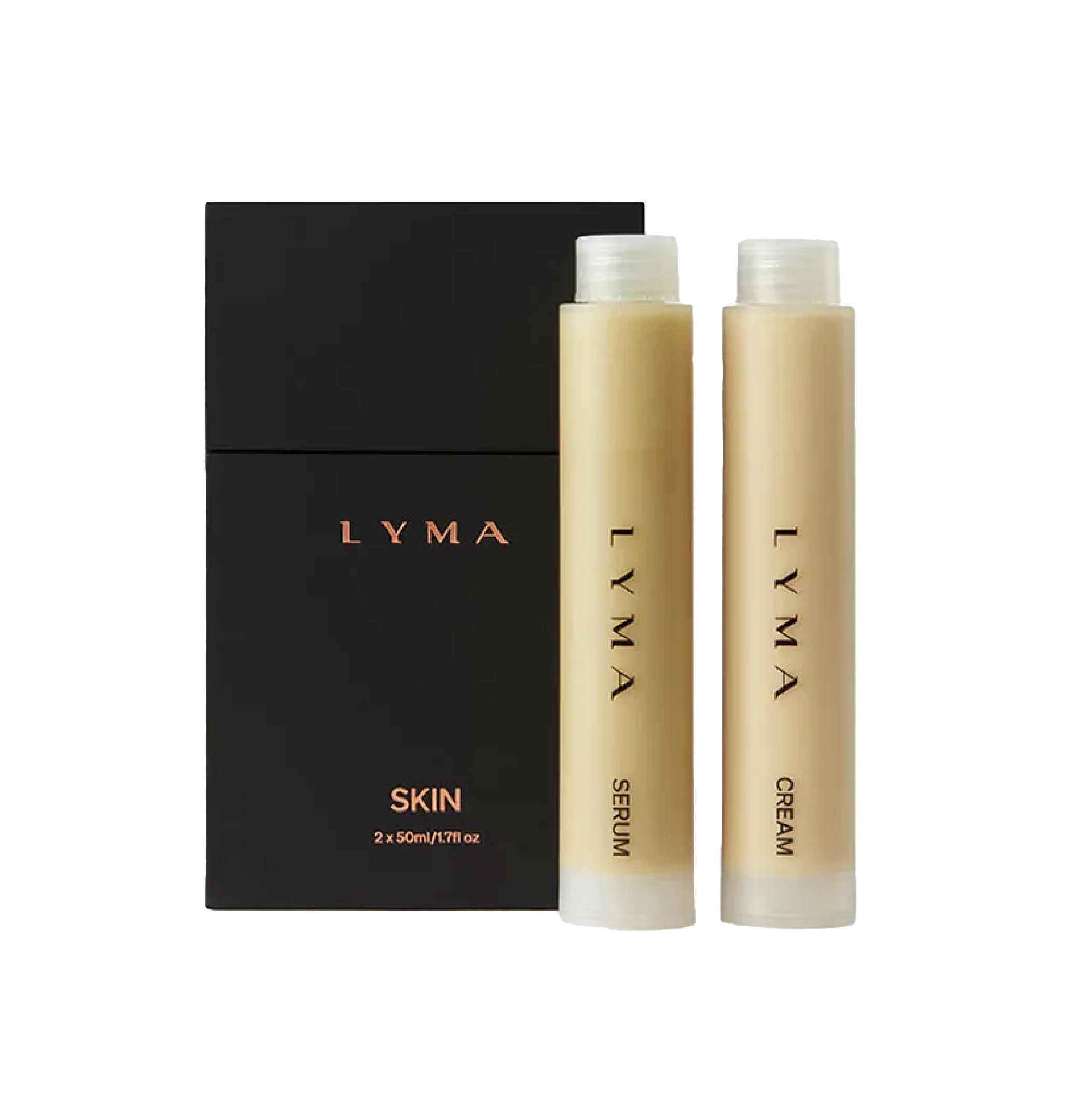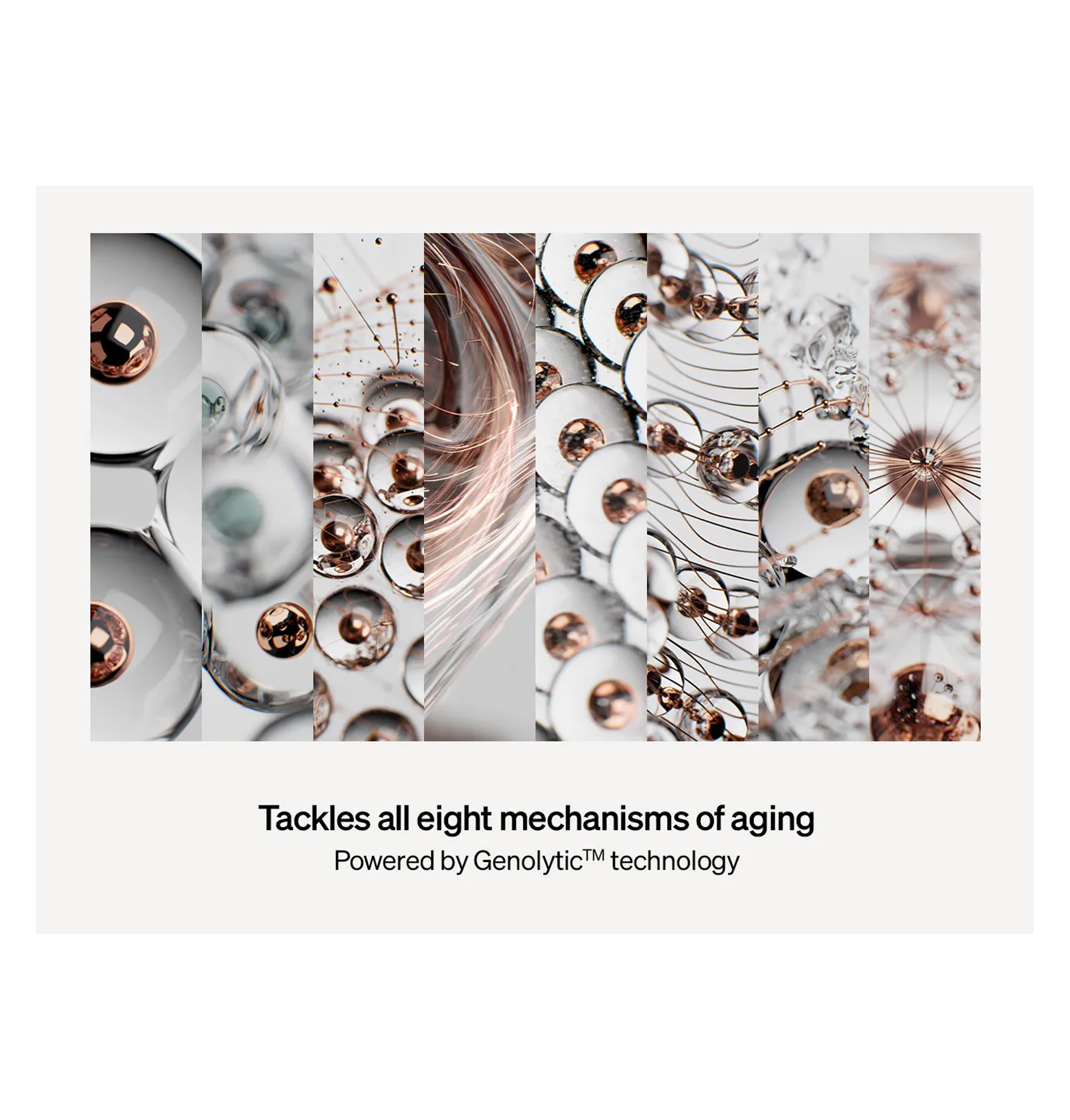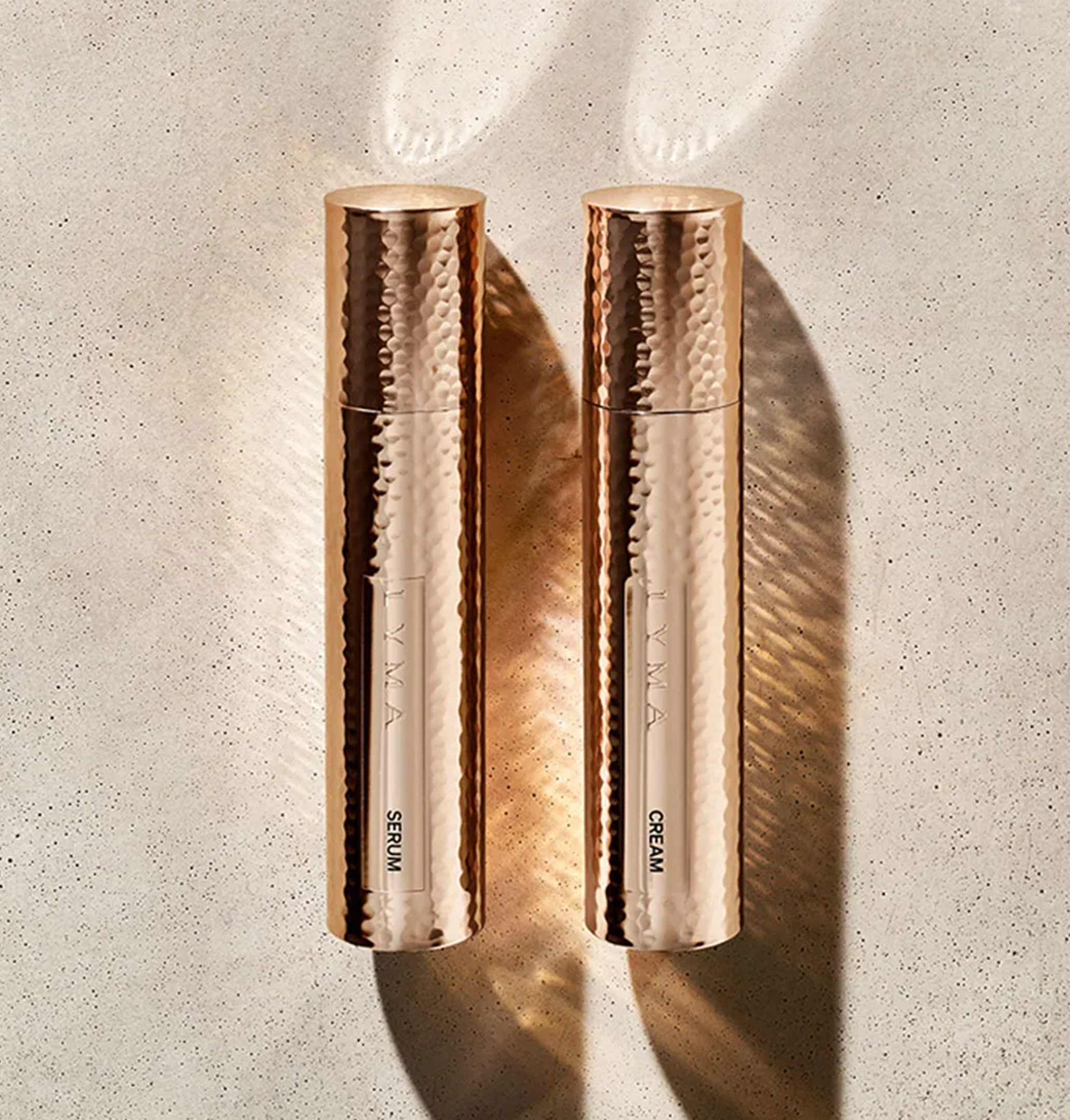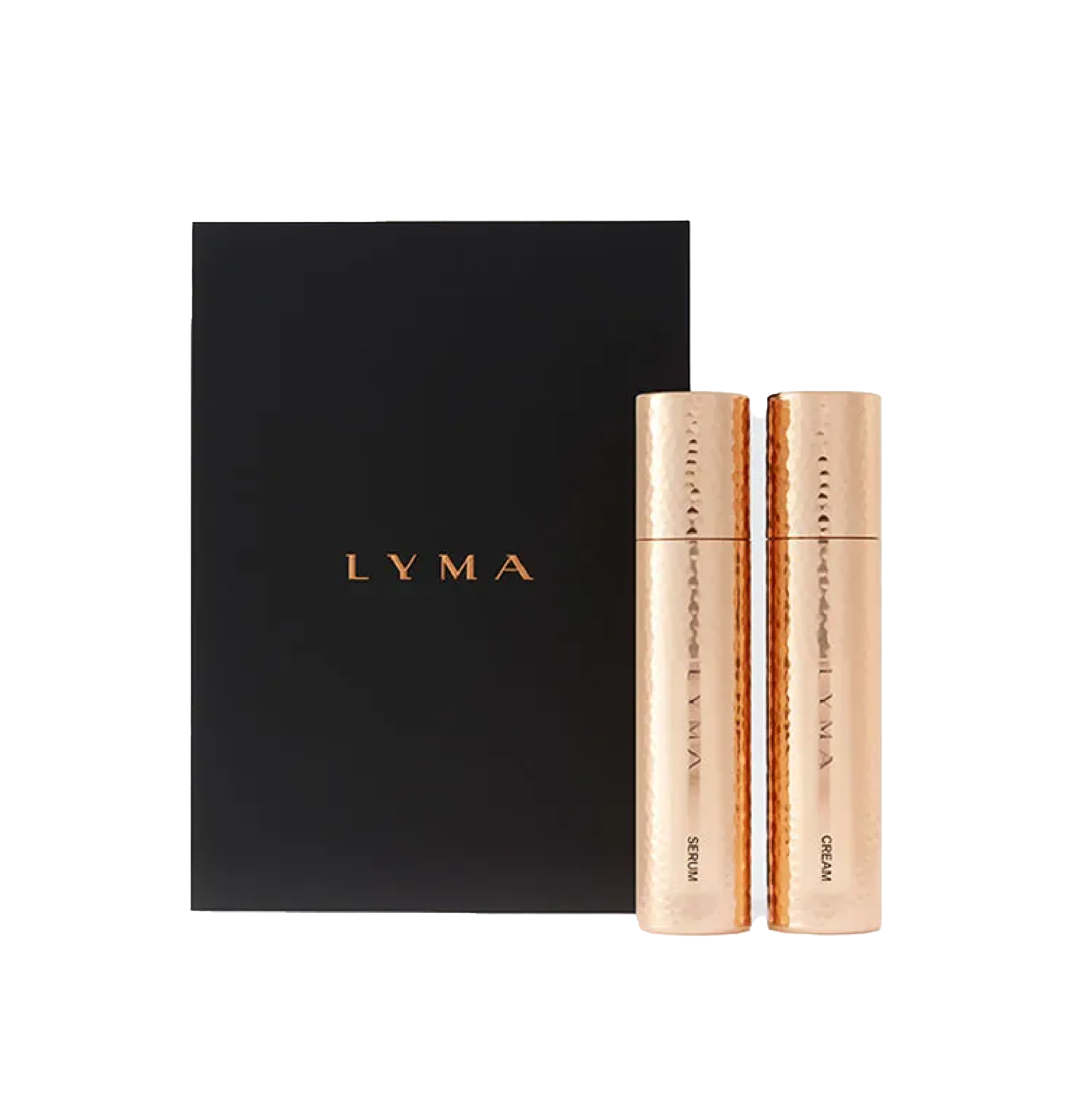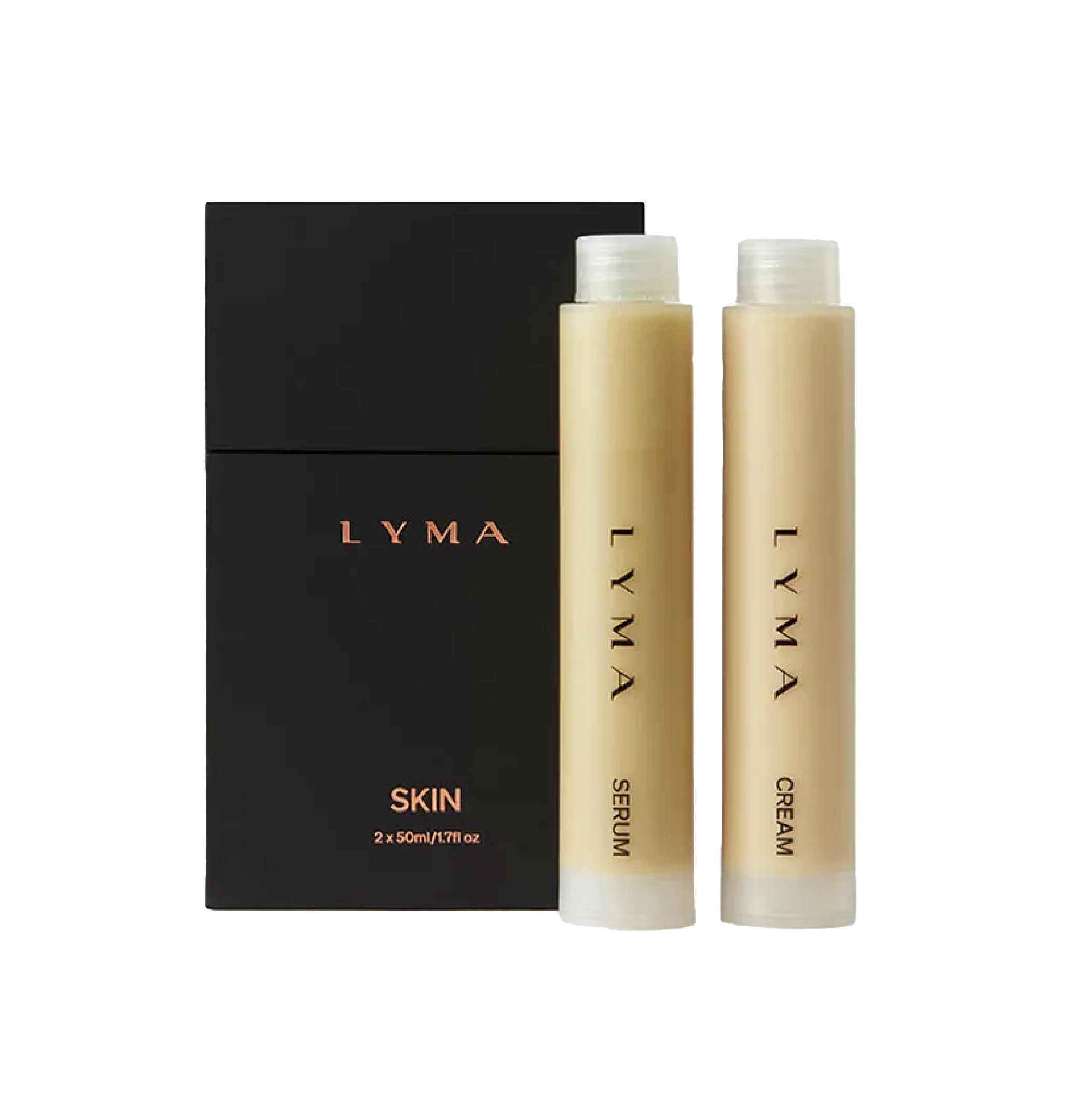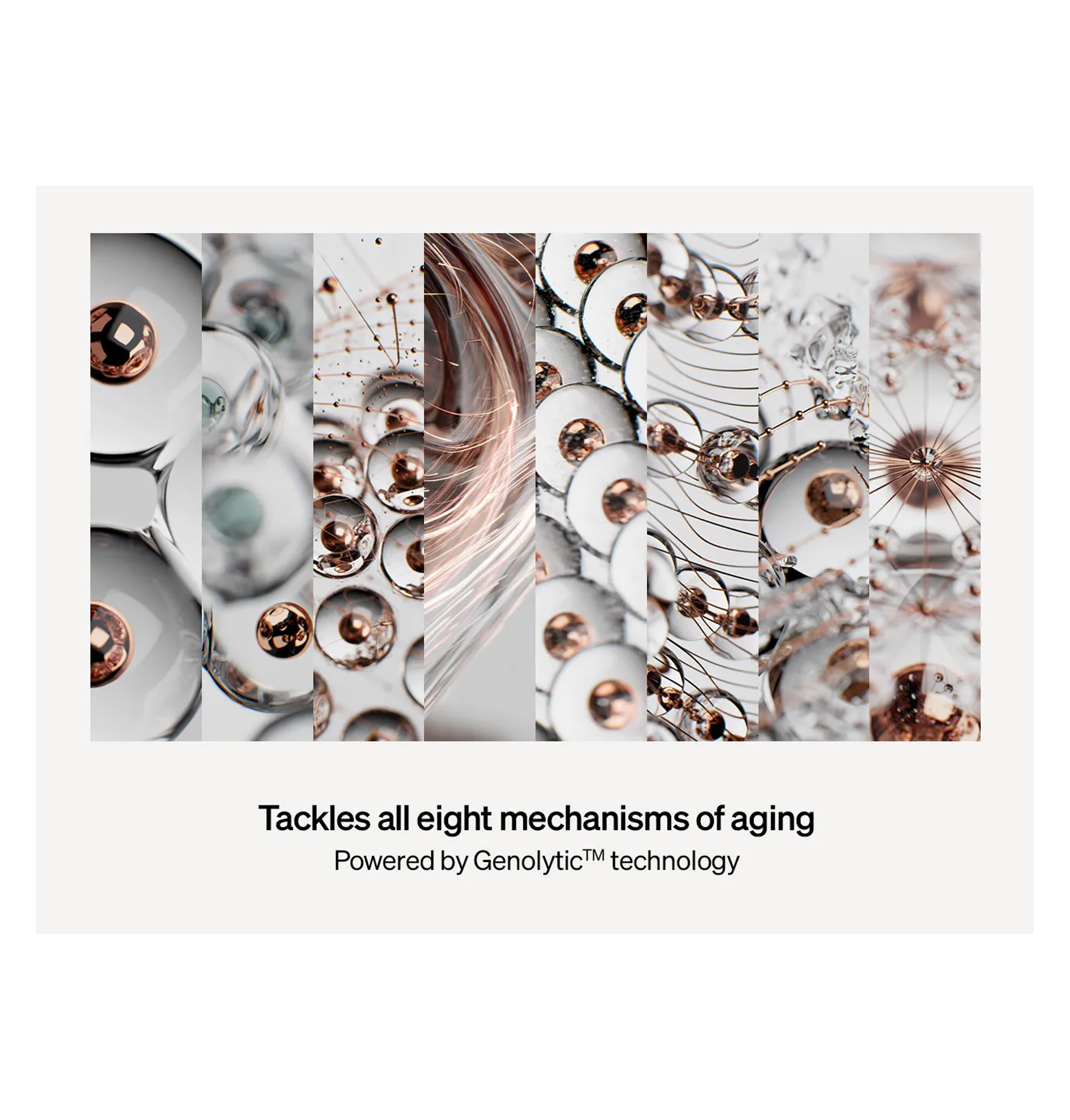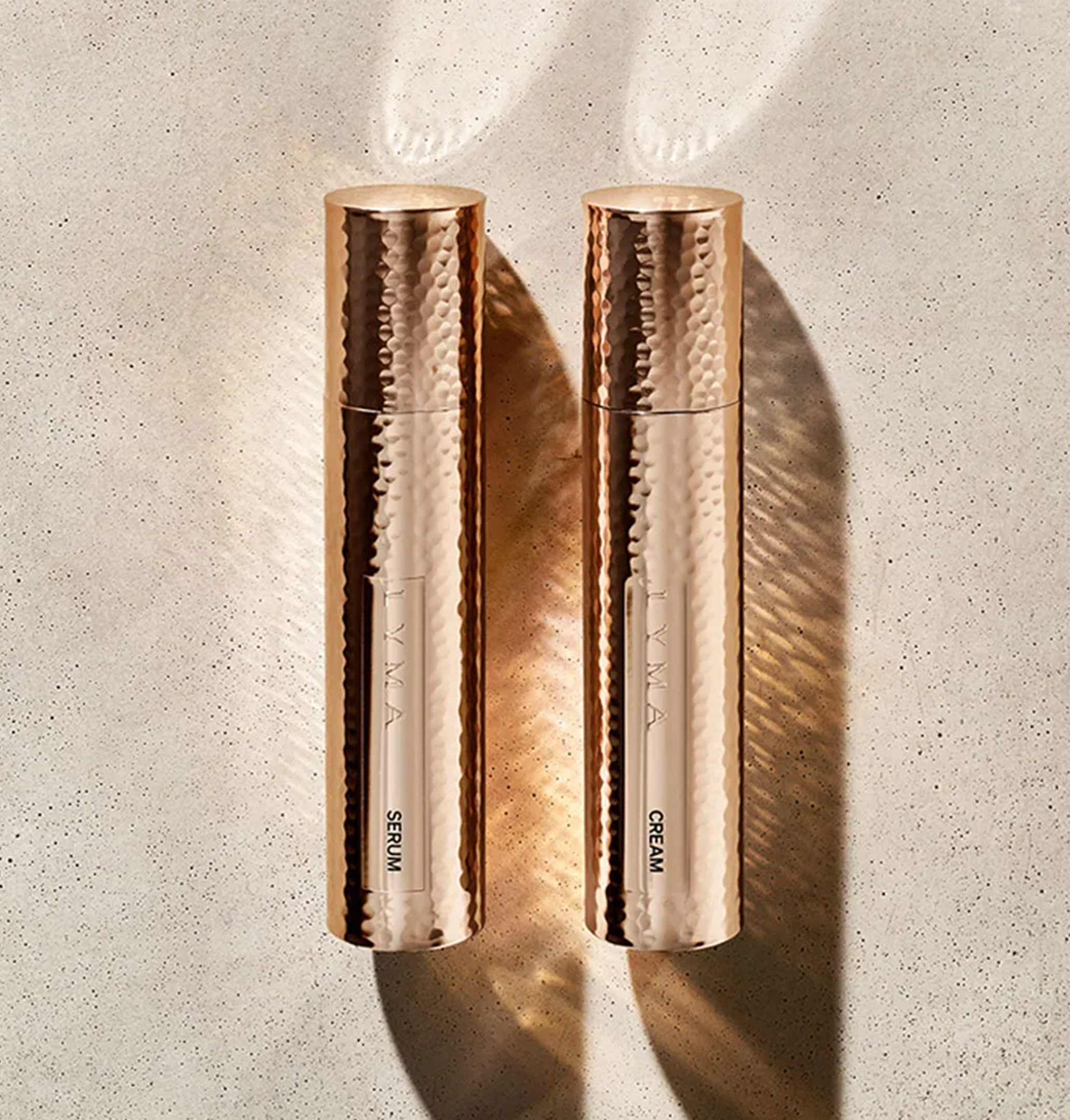 Lyma Skincare Serum & Cream Starter Kit
The most active skin science in the world. LYMA Skincare sets a new standard in anti-aging potential as the first formulation bio-engineered with 80:20 ratio of active ingredients to water. With LYMA Skincare, you're not just caring for your skin. You're empowering it. In just 30 days, this simple two-step protocol is proven to reverse the conditions associated with skin aging thanks to its breakthrough epigenetic technology. Designed to be used alone or alongside the LYMA Laser, get ready for the best skin of your life. Improvement in skin hydration, skin firmness, skin elasticicty, reduction in redness.
The set contains: Two refillable hammered copper pump dispensers, LYMA Skincare Serum and Cream (50ml each).