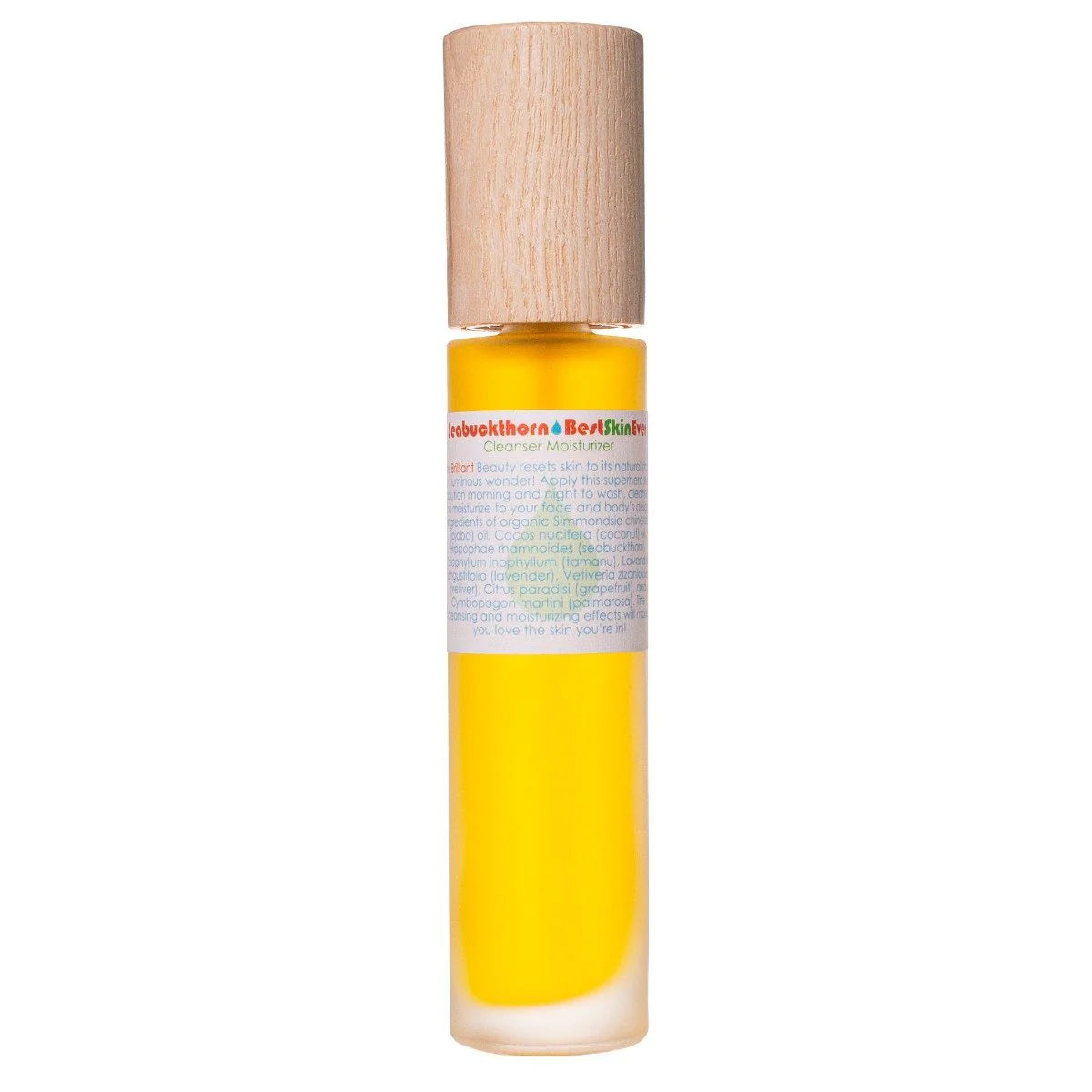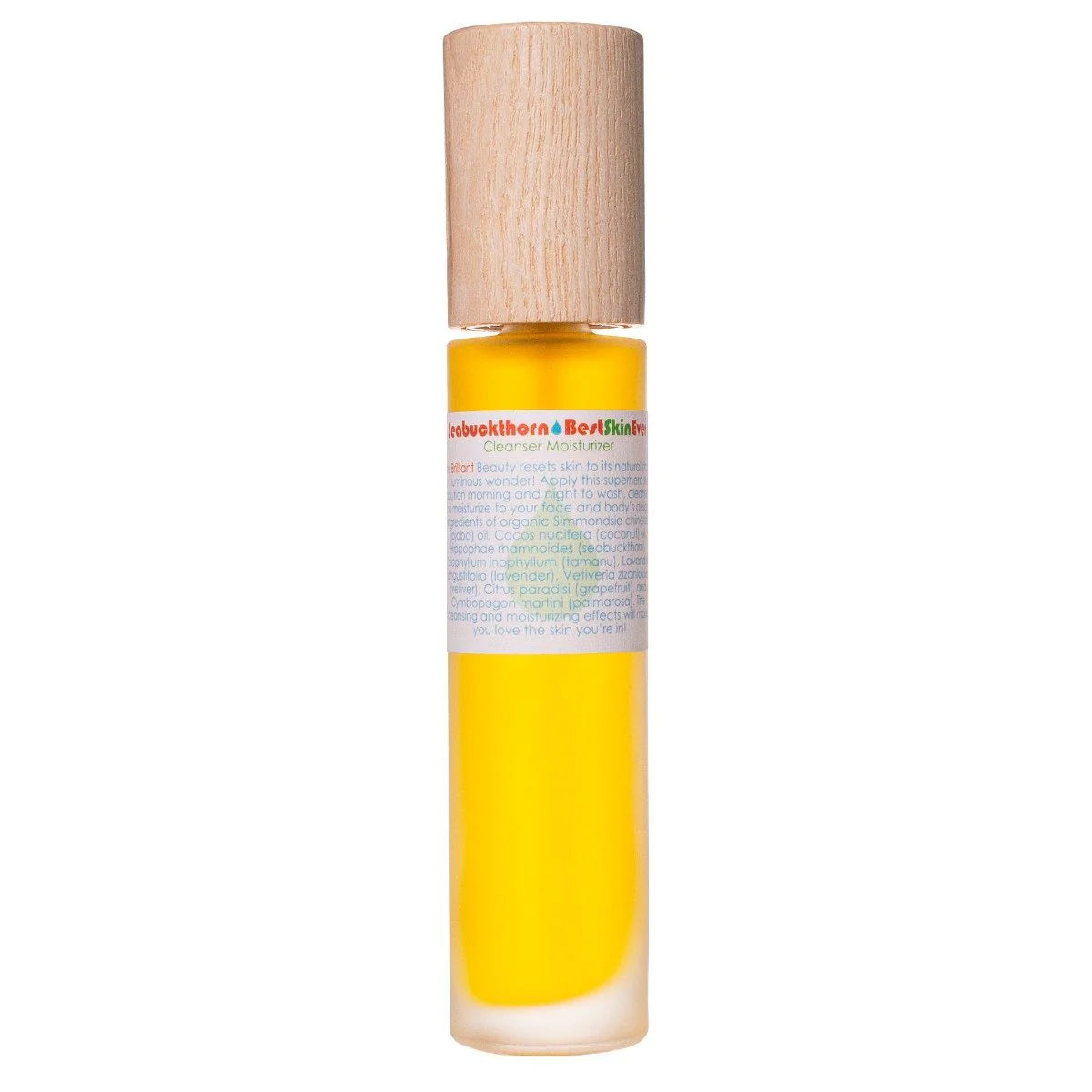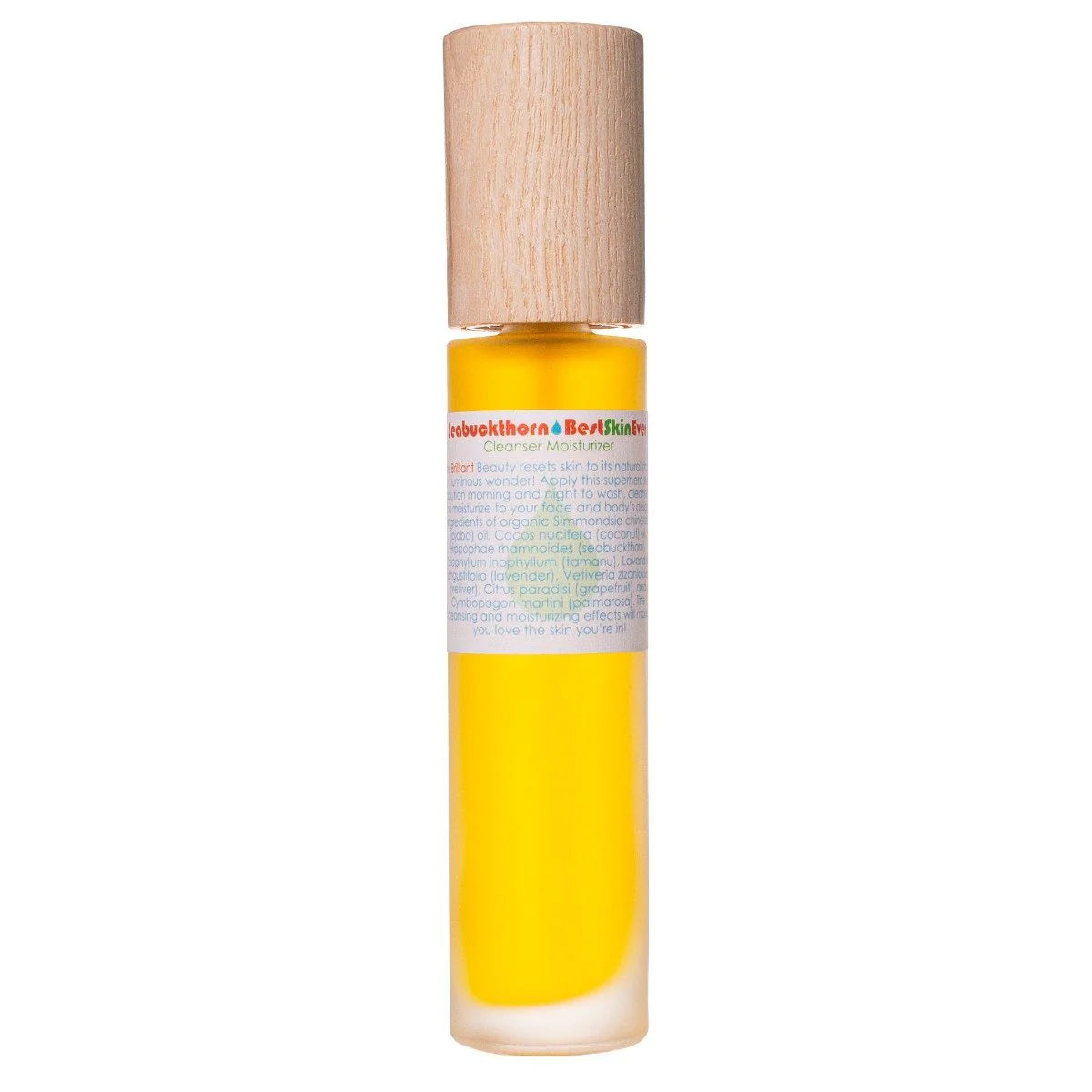 Best Skin Ever - Seabuckthorn
Seabuckthorn Best Skin Ever, resets skin to its natural state of luminous grace! Created with harmonious, organic oils perfect to bring into balance every skin type, Seabuckthorn Best Skin Ever is brimming with nourishing bioactive botanical compounds. Skin sings under the care of Seabuckthorn and all her attentive tissue-attendants that absorb effortlessly into the skin, infusing tired tissues with a kaleidoscope of botanical blessings. Our Golden Jojoba melts into endless moisture, working with Coconut and Lavender to supple and, balance the skin. Brilliant berries of Tamanu inspire the freshest skin, while rich roots of Vetiver balance sebum in the skin. Grapefruit tightens and tones as Palmarosa nourishes and adores each pore.
Use: All-in-one to cleanse, exfoliate, and moisturize. Removes makeup. Perfect to cleanse from nose to toes. Beautiful for after sun rehydration. Combine with other Serums, Elixirs, and Essential Oils to create your own unique blend. Gentle enough for children. Perfect for all skin types, including as a cleanser for acneic skin.